Square Enix store offers free face mask if you spend over $100
"Boost your vitality +1."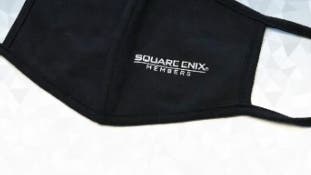 Square Enix's online store has offered customers a branded face mask as a "free" gift available with orders of more than $100.
Fans in the US were alerted to the promotional offer last night by an email from the Final Fantasy publisher (via ResetEra).
"Boost your vitality +1," customers were told. "Free** Square Enix members face mask with any physical order over $100!"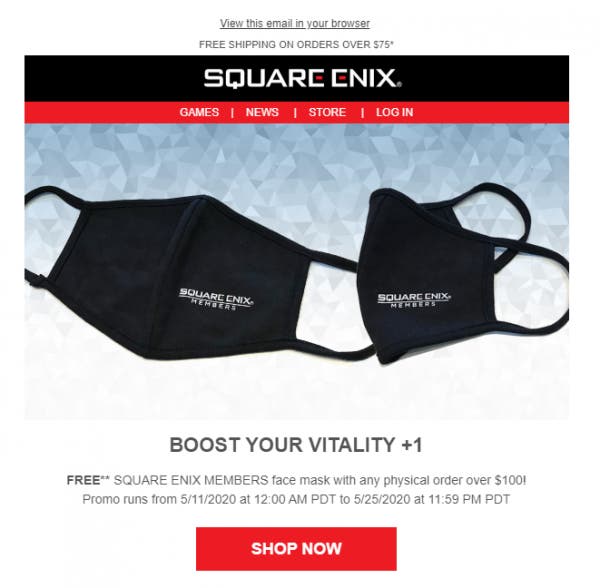 Square Enix's mask appears to be a simple black cloth design, monogrammed with the Square Enix Members logo (a loyalty scheme for the publisher's US store). No details were given on its medical effectiveness.
Many countries now require the wearing of a face mask in public to help stop the spread of the coronavirus pandemic, which has so far infected at least four million people worldwide and claimed more than 280,000 lives.
Indeed, Square Enix's offer went live the same day the UK government recommended people now wear masks in shops and on public transport in an attempt to reduce the appalling numbers of people infected here.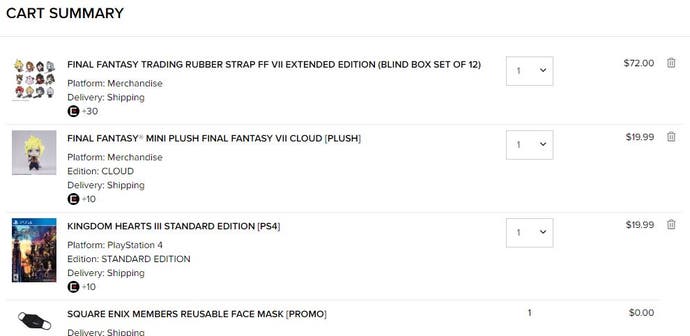 Image credit: PC Invasion
Square Enix's online shop sells physical copies of video games, merchandise and other memorabilia. We understand the offer appears to be limited to the US version of the store. Upon accessing the store today, the promotion appears to have disappeared completely. Eurogamer has contacted Square Enix for comment.