FIFA 13 Kinect features detailed
UPDATE: First gameplay trailer revealed.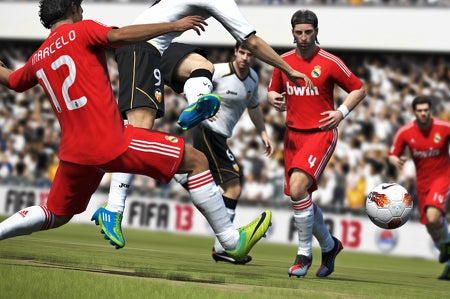 FIFA 13's Kinect features were detailed in Microsoft's E3 press conference - and they seem to be limited to voice commands that allow you to direct the action on and off the pitch.
EA Sports' Andrew Wilson took to the stage to run through the features, which have the player requesting substitutions during open play. It's also possible to change formation and tactics through voice command.
When playing in Be a Pro mode players can ask for the ball, or direct players around them.
More cutely, FIFA 13 now logs how you respond to referee's decision - speak out too passionately and your protests will be logged and noted, though it wasn't clear whether it could lead to any disciplinary action on the pitch.