Fallout 76 now features C.A.M.P. wheelchairs following a fan request
"Thank you so much, and excuse my tears."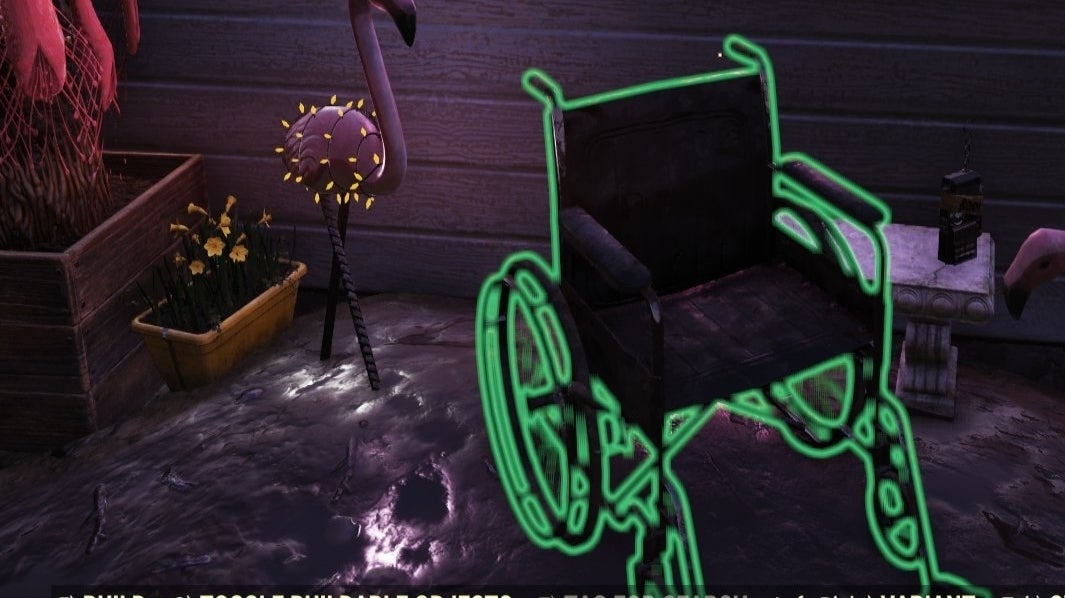 Wheelchairs are now available as C.A.M.P. decorations in Fallout 76 after a Bethesda employee spotted a request on the game's subreddit.
In a message entitled "Please sweet Beth, give me a wheelchair", Kel Leunen reached out to the development team, stating: "I'm disabled irl and I would really REALLY love a wheelchair I can place in my C.A.M.P. It would make me so happy to have that little piece of me in my creations. And I think a lot of other people would enjoy it too (maybe for when you recreate a hospital/medbay)".
After the usual back and forth in the comments, Kel later updated their message to say: "Another edit: for people playing 'devil's advocate'; I'm asking for a furniture item which model already exists in game. I'm not asking for my character to turn disabled, I'm asking for a chair I can place in my camp, we already have loads of chair models.
"Proctor Ingram is disabled. She uses her power armor to get around. Mama murphy was suppose to be disabled but due to engine limits she wasn't. Disabled people aren't useless, you guys. Even if we can't physically keep up, sometimes our smarts are enough."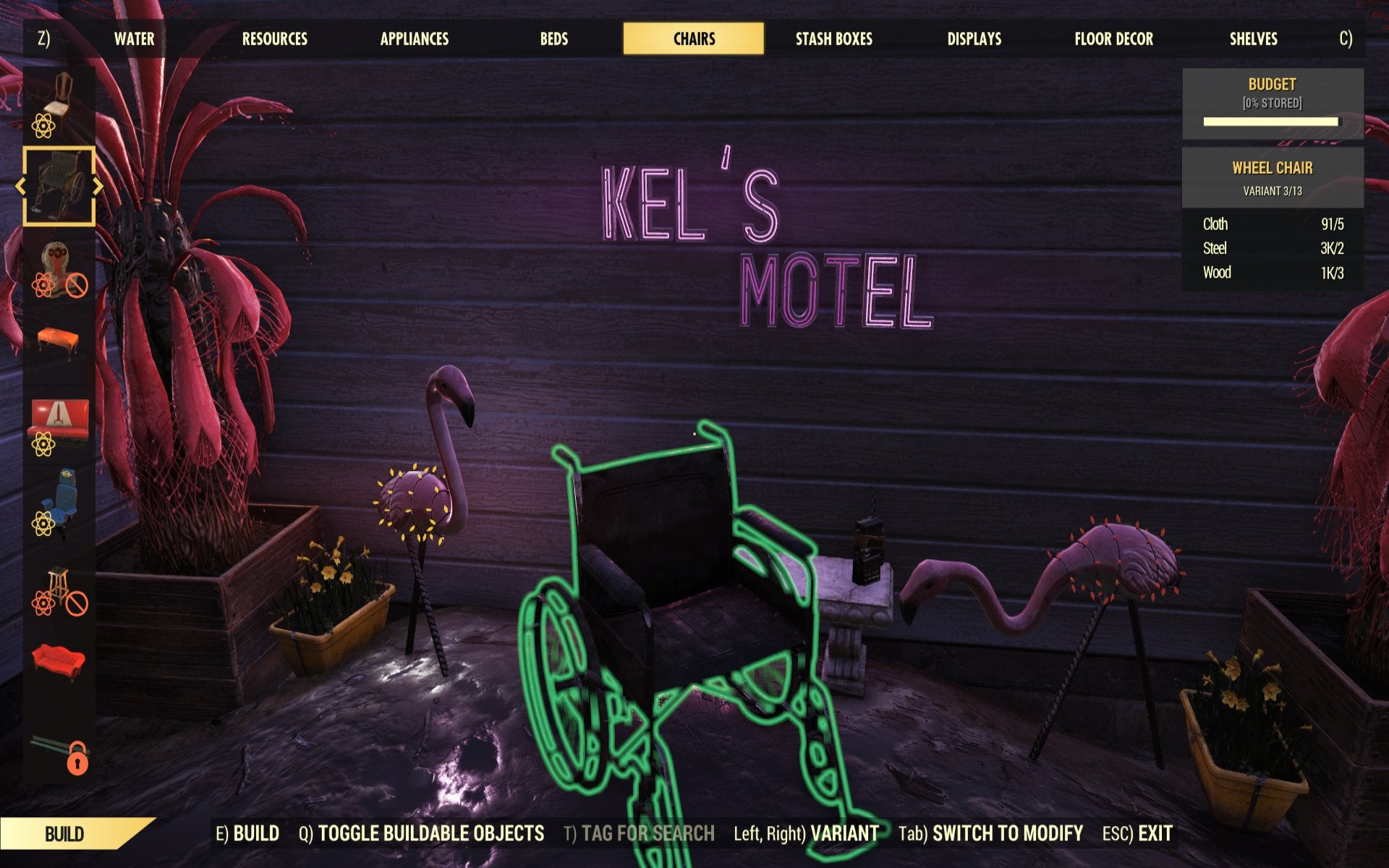 A month after Ladydevann said they would "raise this request with the team", Kel shared on Twitter her latest C.A.M.P. acquisition (thanks, alt/char).
"One month ago I posted this. Thank you so much, and excuse my tears," Kel wrote.
In related news, Fallout 76's much-anticipated Steel Dawn update, which introduces the Brotherhood of Steel faction to Appalachia, was originally scheduled to launch on 1st December. However, the update ended up pushing out a little early on for Xbox players, and while Bethesda was tempted to roll it back, in the end it decided to release early for players across all platforms.
"We immediately investigated ways to get our Xbox players back in-game as soon as possible, but, through our discussions, the entire BGS team felt confident that Steel Dawn is ready to go," Bethesda said at the time. "As a result, instead of rolling back the update and making everyone wait another week, we've decided to release the Steel Dawn Update on all platforms."