Fallout 4 Pip-Boy Edition already on eBay for up to £400
GAME customers take note.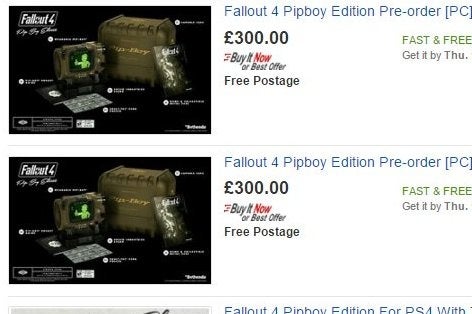 Fallout 4 doesn't go on sale until midnight tonight, but you can already pay a high price for the £99 Pip-Boy Edition on eBay.
The special edition - available in the UK only via GAME - is being listed for up to and over £400. The average price seems to be around the £200 mark.
One seller is flogging PC, PlayStation 4 and Xbox One versions. Users have noticed that the photo included with the listing appears to show the Pip-Boy Edition sat on a GAME store desk.
Some GAME customers are still waiting to hear if they will receive their Pip-Boy Edition orders after problems with the chain's payment system last week.
For those who can't get a hold of a Pip-Boy Edition by other means, eBay is a pricey alternative.