Fallout 4 announces Nuka World expansion for August
Also, VR version for Vive next year.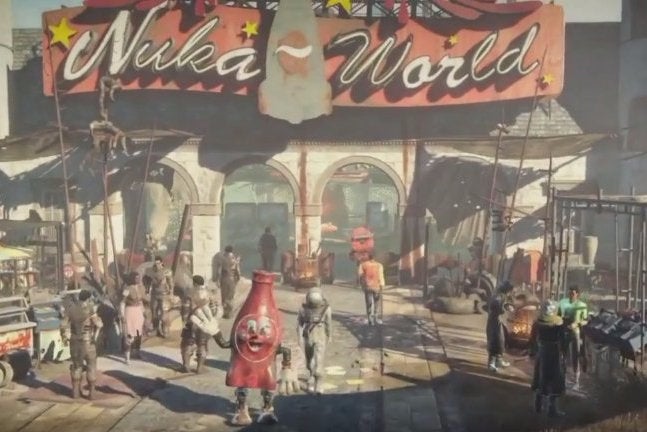 Fallout 4 developer Bethesda announced a new expansion entitled Nuka World, due this August.
Bethesda Game Studios development chief Todd Howard said Nuka World is the final Fallout 4 DLC, and is a major story-based add-on.
At the publisher's press conference Bethesda also teased the Vault-Tec Workshop, allowing players to build their own vaults. That's due in July.
And next week Fallout 4 contraptions will arrive, adding weapon and armour racks along with conveyor belts and other nifty things to build.
Additionally, Bethesda revealed that a virtual reality version of Fallout 4 is in production, and coming to the HTC Vive platform in 2017. A demo will be shown at E3, alongside a demo of id Tech 5 running Doom in VR.
You can see what else Bethesda and other publishers announced at the show this year with our E3 schedule guide.