Fallout 4 - all Bobblehead locations
We'll show you where to find every last one of the 20 stat-boosting Bobbleheads that are sprinkled here and there throughout Fallout 4.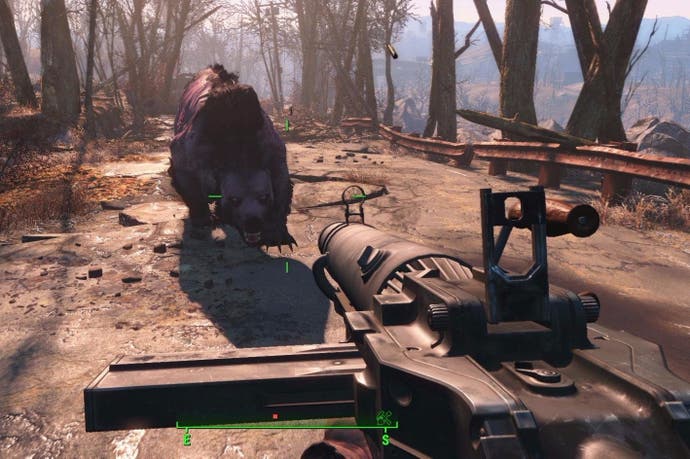 If this is your first time in a Fallout game, you may not be aware that there's a collection of Bobblehead items to be found, each one of which provides a hearty boost to a specific aspect of your character. The name of each one provides an obvious clue to which mechanic it influences, but how do you go about finding all 20 of them?
In this section of our guide, we've put together a list of where you can find all of Fallout 4's Bobbleheads, with a few extra notes to help you narrow down your search. Check this list often to minimise backtracking as you play through the main and side missions of the game.
| Bobblehead | Location | Tips |
| --- | --- | --- |
| Agility | Wrecked FMS Northern Star | Edge of the ship's bow, on a wooden platform beyond the huts |
| Barter | Longneck Lukowski's Cannery | Head north-east of the cannery room and look in the metal hut |
| Big Guns | Vault 95 | On a radio in the northern-most room of the living quarters |
| Charisma | Parsons State Insane Asylum | On the desk in Jack Cabot's office in the Administration zone |
| Endurance | Poseidon Energy | Go to the central metal hut and look on the metal desk |
| Energy Weapons | Fort Hagen | Between a pair of fridges in the Command Centre kitchen |
| Explosives | Saugus Ironworks | On the catwalk in the Blast Furnace zone |
| Intelligence | Boston Public Library | North-west section of the Library, in the mechanical room |
| Lock Picking | Pickman Gallery | Between two pillars at the point where you meet Pickman |
| Luck | Spectacle Island | Search a locker on the green boat to the island's south |
| Medicine | Vault 81 | In Curie's office |
| Melee | Trinity Tower | Top of Trinity Tower, in the cage containing Strong and Rex |
| Preception | Museum of Freedom | On a metal desk, in a chamber above the doors |
| Repair | Corvega Assembly Plant | South-west roof of the plant itself, at the end of a gantry |
| Science | Malden Middle School (Vault 75) | Basement level 3 of the vault, overlooking the dining area |
| Small Guns | Gunners Plaza | Go to the on-air room to the west and look on a desk |
| Sneak | Dunwich Borers | On a table by a lantern |
| Speech | Park Street Station (Vault 114) | Inside the Overseer's office |
| Strength | Mass Fusion Building | Go to the lobby desk and look for the sculpture above it |
| Unarmed | Atom Cats Garage | Search the rusty car in the warehouse. |
---
- Head back to the index page for the rest of our Fallout 4 guide.