Fall Guys raises $1m for Special Effect with bidding war
Crowning achievement.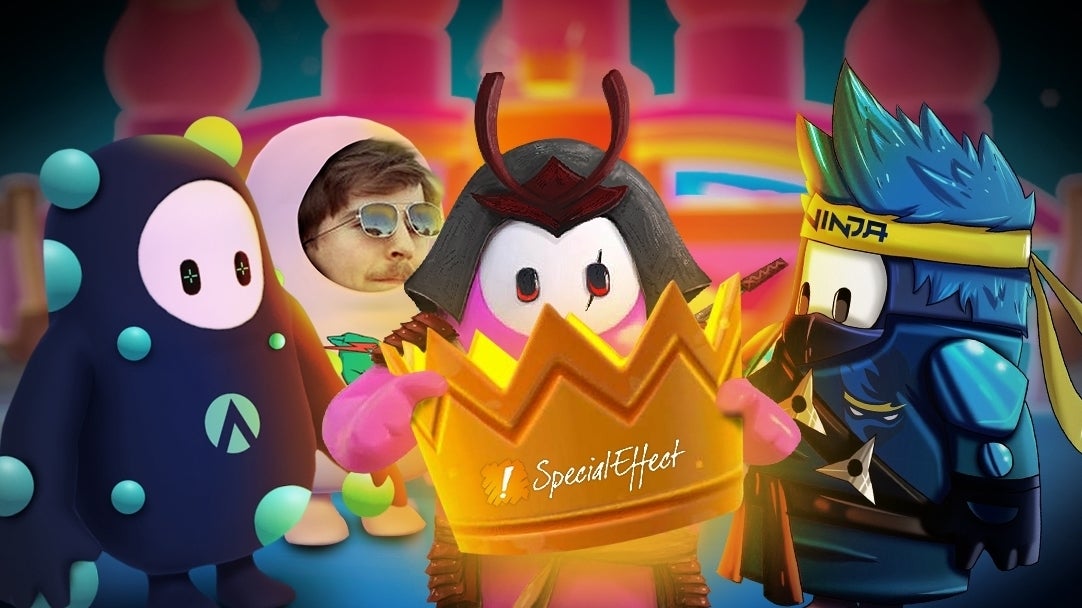 About a fortnight ago, Fall Guys developer Mediatonic began pitting brands against each other in a bidding war to get their skin design in the game, with proceeds going to video game charity Special Effect. And after a fierce battle that included bids from Warframe and even a bidet company (complete with an "ask me about my butthole" t-shirt), we now have a winner. Or several.
Totalling a whopping $1m (£744k), the combined bid comes from Tyler "Ninja" Blevins, Jimmy "MrBeast" Donaldson, G2 Esports and Aim Lab, who will each get their own costume design added to the game. On top of this, the quartet has announced they will soon host a charity stream to raise even more money for Special Effect.
Special Effect is a charity dedicated to making video games accessible for those with physical disabilities, and helps create custom controls adapted to each individual's needs. Recently the charity uploaded a video of eight-year-old Theo and his setup for Fall Guys, which includes a special joystick and buttons combo to make the game easier for him to play. Special Effect thanked the donors, and said the Fall Guys contribution would "enable us to continue making gaming dreams come true for people with physical disabilities around the world".
It's great to see a donation of this size go to Special Effect, and hopefully the following stream will help raise even more. If you should want to donate yourself, make sure to check out the charity's donation page over here.