Existential sea horror SOMA is coming to Xbox One, minus the monsters if you so choose
Safe Mode also heading to PC in an update.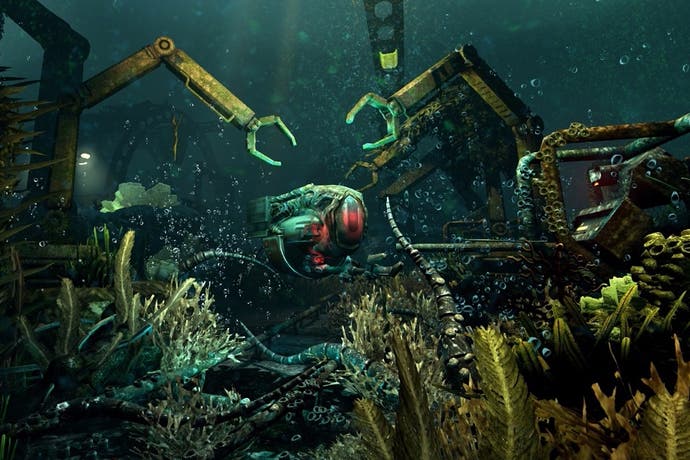 Amnesia developer Frictional Games' superb existential sea horror SOMA is coming to Xbox One on December 1st, and it'll include a new monster-free 'Safe Mode'.
Safe Mode, in Frictional's words, will permit you to "explore the story without being eaten by monsters". Scrubbing out the bit of the game that presents the most traditional form of challenge might seem an odd decision to some, but it's generally agreed that SOMA's stealth-based monster encounters are far from being its strongest element.
Personally, I found SOMA's hide-and-seek sequences more frustrating than frightening, really only serving to hinder the flow of its puzzles and darkly philosophical narrative - so a Safe Mode is certainly welcome. Your enjoyment of SOMA's nautical assailants may vary.
As it happens, there's already a mod for PC that turns SOMA's creatures into benign softies, but the official version of Safe Mode will arrive in an update for PC on December 1st. A Safe Mode update for PS4 will follow at a later date.
"That Frictional has been able to take such an over-used concept as exploring an abandoned research base, populated by bloody corpses and monsters, and turn it into a sombre philosophical adventure that is also exciting and even funny, is quite the achievement", said Dan Whitehead in his Eurogamer review of SOMA.
"Suffice to say that while the themes being explored are far from new to science fiction, this game puts a unique spin on them and uses your own first-person involvement in the tale to build and deliver a killer payoff."