Steam Halloween Sale is a monster, has Slender for £1.50
Trick or treat?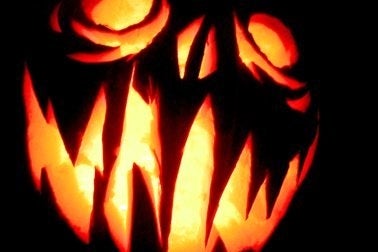 Need something scary to play on PC or Mac this weekend? Considered the Steam Halloween Sale? You'll get the fright of your life when you check your bank account on Monday!
The remit seems to be spooky titles but that hasn't stopped all sorts creeping in. GTA 5 is in there (£27) and so are Cities Skylines (£11.50), Pillars of Eternity (£17.50) and Prison Architect (£13.50).
But there are obviously scary games too, including Resident Evil 4 (£5), Dead Space 1 & 2 (£2.50 each), and The Vanishing of Ethan Carter (£5). Slender: The Arrival (£1.50) is frightening and dirt cheap, and the recently released SOMA (£19.50) is in there too.
There are 76-pages of games in the Halloween Sale and it ends Monday, 2nd November 10am PDT (5pm GMT). Remember, you can use the filter tick-boxes to narrow your search.
If you find a great deal on a game that you think people ought to know about, please mention it below.