Everyone thinks Fallout 4 is out this year
Nuclear winter.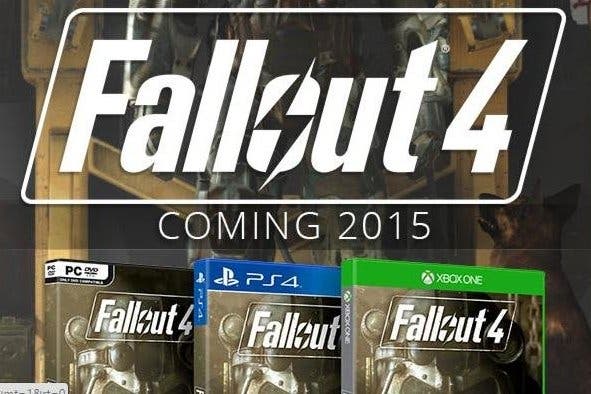 There's much speculation that Fallout 4, revealed yesterday, will be released this year.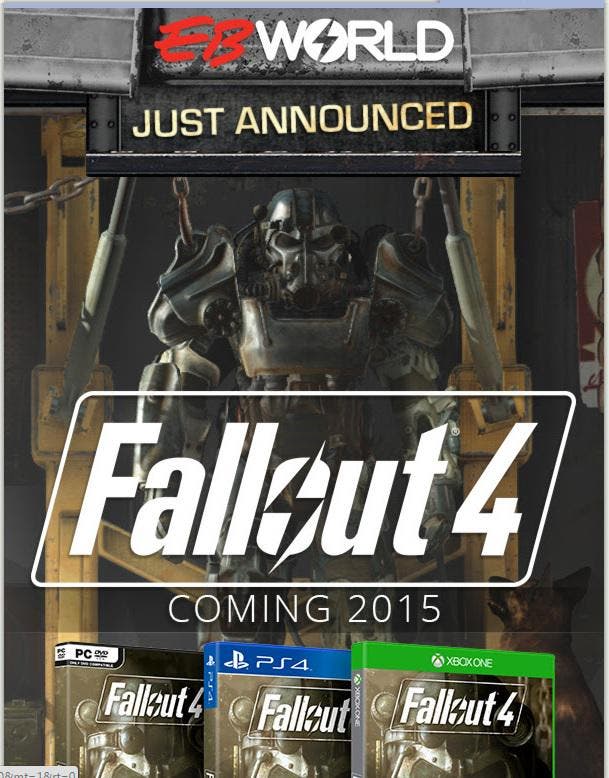 Bethesda put out the game's first trailer yesterday, and while it confirmed the game was in development for PC, PlayStation 4 and Xbox One, it failed to mention even a vague release window.
Most assumed Fallout 4 - a game that Bethesda Game Studios in its entirety has been working on since wrapping up Skyrim downloadable content - would launch at some point in 2016. But there's a growing feeling that it could be earlier.
A number of online shops peg the game for release in 2015, including Amazon, GameStop, GreenManGaming and GAME.
A NeoGAF user reports EB Games Australia also mentioned a 2015 release in a promotional email, right.
And most damning of all: Bethesda's own online shop said Fallout 4 was due out "TBA - 2015". This has now been changed to "TBA".
It's worth noting that these shops may be hedging their bets with placeholder release windows. The game's Steam page, which lets you pre-purchase for £49.99, does not carry a release window. And Bethesda's online store is operated by ThinkGeek.
We're used to game publishers announcing their games well ahead of their launches. This is done to give the marketing machine enough time to generate hype and pre-orders. But in the case of Fallout 4, Bethesda may be doing things differently and going for a much shorter pre-launch campaign.
And Bethesda has form when it comes to launching Bethesda Game Studios games towards the end of the year. Fallout 3 came out in October 2008. Fallout: New Vegas (developed by Obsidian) came out in October 2010. The Elder Scrolls 5: Skyrim came out in November 2011. Could Fallout 4 follow suit?
If it does, we face the prospect of yet another big hitter coming out in time for Christmas, with Fallout 4 going up against the likes of Call of Duty: Black Ops 3, Assassin's Creed: Syndicate, Star Wars: Battlefront and Need for Speed. All eyes turn to E3 in a couple of weeks, where Bethesda will unveil more.