Entire DLC roster for Mortal Kombat 11's Kombat Pack leaked
UPDATE: Trailer released, leak confirmed.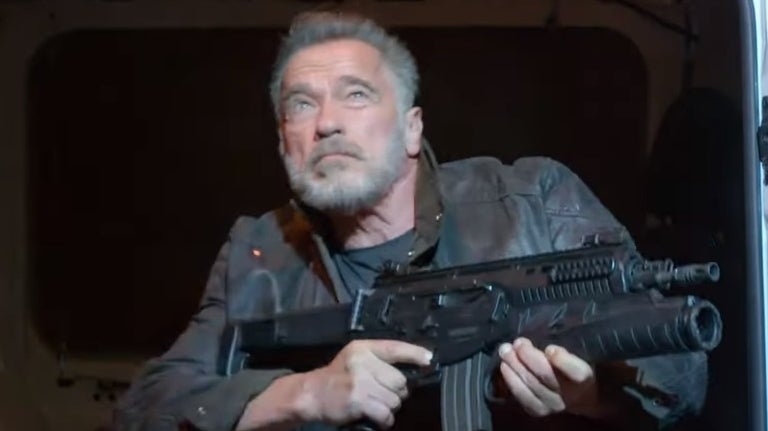 UPDATE: Warner Bros. has released the trailer for the Mortal Kombat 11 Kombat Pack and, as expected, it confirmed today's leak about which characters will hit the game.
Here's the trailer:
ORIGINAL STORY: We now know all of the details of Mortal Kombat 11's Kombat Pack.
THERE MAY BE SPOILERS AHEAD.
The details of the Kombat Pack were set to go live officially later today, but an official countdown video published to YouTube spilled the beans early - via its thumbnail. As you'd expect, the video has been pulled offline. But the internet never forgets!
This thumbnail included the following image: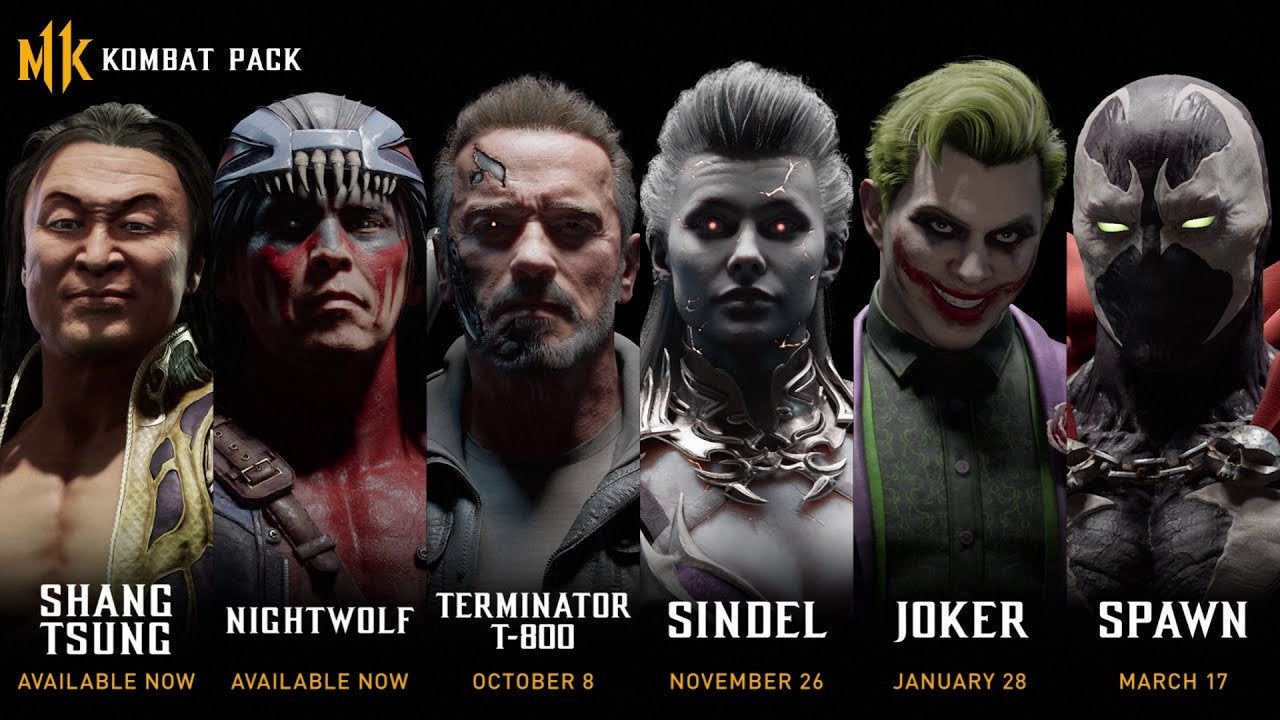 Shang Tsung and Nightwolf are already out. Terminator T-800 comes out 8th October. Sindel launches 26th November. Joker comes out 28th January 2020, and finally Spawn hits the game on 17th March.
Of note: the T-800 is the current Arnold Schwarzenegger from the movie franchise, and is obviously designed to help push the new Terminator: Dark Fate movie, which is due out 25th October. Sindel is in her Revenant skin. Joker is in the game presumably to push Warner Bros.' upcoming Joker movie, and Spawn has his cape.
Now, all of these characters had already leaked via datamine before Mortal Kombat 11 even came out, although we didn't know when they'd launch or what they'd look like in-game. Characters found in the data but not included in the Kombat Pack include Ash (Williams, from the Evil Dead), Sheeva and Fujin. I suppose they'll be in the second Kombat Pack in 2020.
I'm looking forward to using Arnie in the game, but I'm a bit meh on Joker and his design does nothing for me. I have a morbid curiosity at seeing what a no-holds-barred Joker fatality looks like in a Mortal Kombat game, but I played as Joker in NetherRealm's Injustice 2, so his inclusion here doesn't feel particularly interesting. Fingers crossed for a cool hook!