Dragon Age creative director founds new studio
Follow the Yellow Brick Games.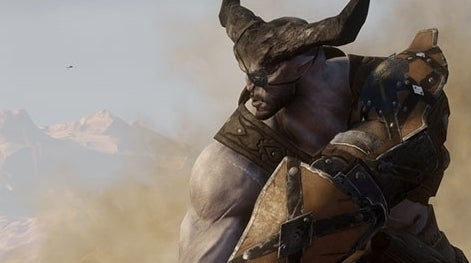 Former Dragon Age creative director Mike Laidlaw has announced his new studio, Yellow Brick Games.
Laidlaw will serve as its chief creative office, and help run the company alongside veterans from Ubisoft, BioWare, EA and Activision, GamesIndustry.biz reported today.
Laidlaw is best known for his work at BioWare, though more recently joined Assassin's Creed Odyssey studio Ubisoft Quebec for a 14-month stint which ended suddenly back in January.
A Bloomberg [paywall] report later revealed Laidlaw had been crafting a King Arthur game for Ubisoft. However, the project was abruptly cancelled by the company's now-disgraced creative chief Serge Hascoët because he decided he didn't like the setting. (Hascoët left Ubisoft this summer in the wake of the company's investigations into sexual harassment.)
Yellow Brick Games will also be based in Quebec, though it is considerably smaller in size than Ubisoft, at around 15 employees.
One of those is another former Ubisoft Quebec and BioWare developer, Jeff Skalski, who will serve as Yellow Brick Games' COO and executive producer.
"We have learned a lot from working on world-class, multi-year projects with thousands of colleagues and we want to take a different approach," Skalski wrote. "Leveraging a smaller talented team where people come first, we will create amazing worlds and experiences for all others to enjoy. The market is moving fast, and we have no desire to play catchup and chase it when we can influence where it goes. These goals drove us to found Yellow Brick Games."
Mike Laidlaw chatted with Eurogamer back in 2018 in an extensive interview looking back at his 15-year BioWare career. The chat charts Laidlaw's time at the legendary RPG studio from his first day to his last - through the highs of Dragon Age and Jade Empire, the lows of Dragon Age 2, and the ultimately well-recieved Dragon Age Inquisition. If you're a BioWare fan, it's still well worth a read.