Former Dragon Age boss Mike Laidlaw joins Assassin's Creed Odyssey studio
For a large scale project.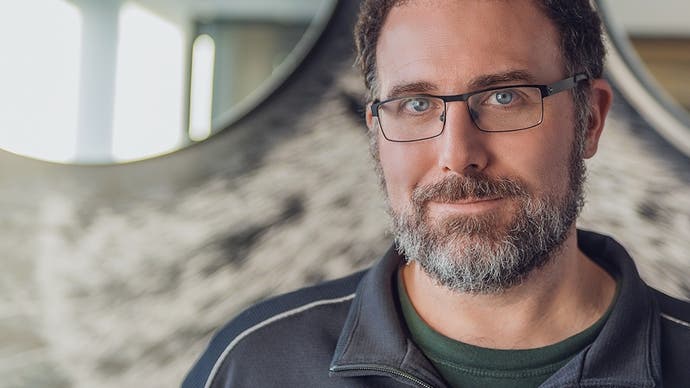 Mike Laidlaw, former boss of BioWare's Dragon Age series, has joined Ubisoft Quebec to work as creative director on a new project.
You'll know Ubisoft Quebec as the studio which lead development on this year's brilliant Assassin's Creed Odyssey, and the enjoyable London-based Assassin's Creed Syndicate before that.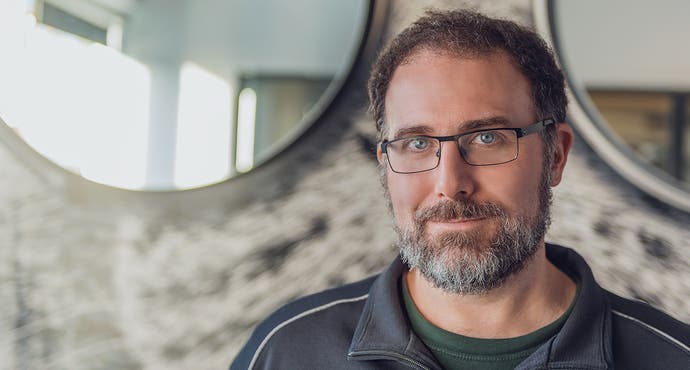 It's a fascinating move. Quebec's Odyssey is an enormous Assassin's Creed role-playing game clearly influenced by BioWare. It has a main character shaped by your choices, missions with various branching story paths and the ability to romance other characters found in the game.
And now, one of BioWare's most prominent former staff is working directly on whatever Ubisoft Quebec is building next.
Laidlaw worked on Dragon Age for nearly a decade, as lead designer on Dragon Age 1, then as creative director and overseer of the entire Dragon Age franchise during later installments. Before that, Laidlaw had worked for years as lead writer on other BioWare games such as Jade Empire.
Back in May, Eurogamer's Wes chatted with him extensively about his 15-year career at BioWare: Laidlaw's first day, his work on Mass Effect, Dragon Age 2 and much more. It's a great read, and essential if you're a BioWare fan.
As well as chatting with Eurogamer, Laidlaw has, over the past year, been working as a creative consultant to other game studios, notably to Kickstarter RPG success Waylanders. And it sounds like Laidlaw has been working with Quebec already for a little while. Now, it is official - and he is moving there permanently.
"I always knew I'd go back to triple-A at some point, once I found the right team and project," Laidlaw wrote on Twitter today. "Spoiler: I did at Ubisoft Quebec and I'm so damn excited to finally talk about it!"
So, is Laidlaw working on the next Assassin's Creed from Quebec? Perhaps. But Quebec also just announced it would create 200 new jobs and open a separate, second site in the city - which sounds more like room for an entirely different team working on something else altogether.
Development on the past four Assassin's Creed games has alternated between Ubisoft Montreal and Quebec studios - with Ubisoft Montreal presumably next to go with whatever it is working on as a follow-up to last year's Origins. Ubisoft has already said it will not be releasing an Assassin's Creed game in 2019 (Odyssey is set to receive dozens of hours of new content through next year instead). So if Montreal's game arrives in 2020, will Quebec's game go after that in 2021?
And before all of that, we're expecting an announcement from Laidlaw's former colleagues at BioWare on the next Dragon Age game as soon as this week, at the Game Awards 2019. That currently untitled project - what will be the fourth major Dragon Age game - is not expected for a few years. Perhaps Laidlaw's project will end up launching around the same time?