Double Fine Adventure will likely be "old school" 2D
Tim Schafer and Ron Gilbert mull over Kickstarter project.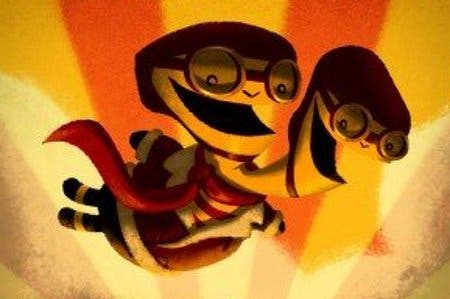 Double Fine's forthcoming crowd-funded adventure title will likely be a traditional 2D affair, according to the game's co-creators.
Studio boss Tim Schafer and adventure game veteran Ron Gilbert sat down to talk through the finer points of the project in a new video Q&A posted on the game's Kickstarter page.
"One of the reasons I was excited about making an adventure game was working with Nathan Stapley who's an artist who has a great painting style," explained Schafer.
"One of the things I missed about the 2D graphic adventures is that you would be able to have a great artist expressing themselves directly on the screen; not having to go through 3D shaders or any other complicated technology that might change or alter their vision.
"So I do like the idea of hand-painted backgrounds. Then it's just a question of whether the characters should also be hand painted and animated."
Gilbert immediately agreed with Schafer.
"I think it should be all 2D. Old school," he replied.
"I just think it's a lot more interesting than 3D. 3D does buy you a lot but for a project like this, just doing something that really emphasises the art of the artist - I think 2D would really give us that."
The clip, filmed before the fund-raising campaign went live earlier this month, is light on concrete details but does throw up plenty of fascinating insight on the past, present and future of the adventure game genre.
You'll need to set aside 35 minutes, but it's well worth it. Take a look below.
Double Fine has also announced some new reward tiers for any prospective contributors. Pledge $30 or more and you'll get the game documentary's soundtrack. $100 will get you a special edition box set containing both the game and a DVD or Blu-Ray of the documentary. $60 will get you a digital copy of the game's art book, while $500 is enough to secure a physical copy.
The Psychonauts developer has now raised a whopping $2,111,425 - well beyond the $400,000 it was originally asking for.