Disney invites game devs to get creative with its IP
Following the success of Star Wars Jedi: Fallen Order.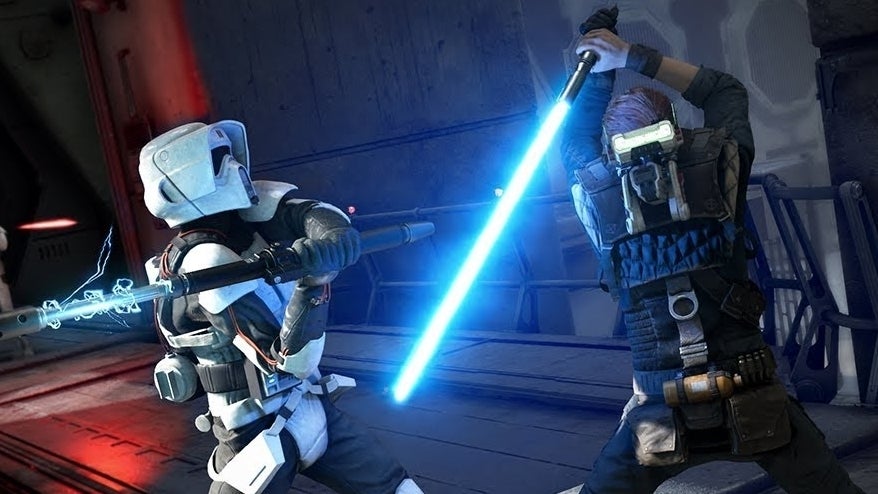 Last year, Disney's share of the US film market managed to reach a record 35 per cent (thanks to its merger with Fox) - so I guess it's just as well the company's open to having game developers reimagine its franchises. That is a lot of IP.
Speaking at this year's 2020 DICE summit, Disney exec Sean Shoptaw said the company wants to empower game developers to do "really unique things" with its catalogue (via The Hollywood Reporter).
"We want to tap into the power of creatives across the industry."
According to Shoptaw, two recent examples of this are Respawn's Star Wars Jedi: Fallen Order, along with Marvel's Spider-Man by Insomniac Games. Both saw significant sales (with Fallen Order beating EA's own expectations and Spider-Man becoming the fastest-selling PS4 game of 2018), but Shoptaw emphasised the importance of original storytelling and "reimagining" Disney settings.
Disney currently has a number of long-standing partnerships with major developers: including Square Enix for Kingdom Hearts, and EA for the Star Wars franchise. It's worth noting the latter's deal isn't completely exclusive - Star Wars titles by other developers such as Oculus and Warner Bros. have been given the go-ahead over the last few years, along with mobile titles and franchise tie-ins with games like Fortnite. With regards to Star Wars, I'd imagine the call to get creative is as much about smaller spin-offs as the mainline games by EA.
Given Disney specifically cited it as an example, I also can't help but compare this emphasis on creativity and uniqueness to accounts of what it was like to work on Star Wars Jedi: Fallen Order. During last year's E3, I spoke to lead combat designer Jason de Heras about the creative process, and it sounded rather different.
"We have to work with Lucasfilm on everything, we have to approve everything and have to collaborate with them, so there's give and take," he told me.
"Sometimes we want to do something that's more gameplay-driven or out the box but then we have to sit with them and find a middle ground. Same with everything - combat, exploration, story, all the departments have to collaborate. We're trying to make an authentic game, so we're trying to stay on that level. Authentic's the word."
Perhaps the uniqueness is only allowed so far.