Spider-Man PS4 is the fastest-selling game of the year so far
The net sales are amazing.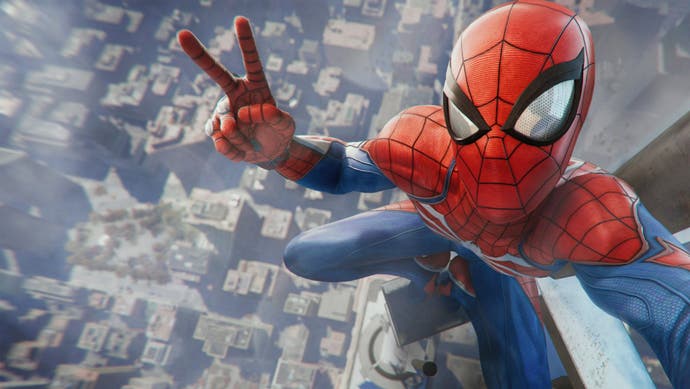 PlayStation 4-exclusive Spider-Man has sold brilliantly. The web-swinging Avenger shifted more copies in his launch week than any other game this year so far.
In fact, UK numbers company Chart-Track reported it is the fastest-selling individual format release since the PS4 version of Call of Duty: WW2 last November.
That means ol' Spidey sold more than fellow PS4 exclusives God of War, Detroit and Yakuza 6, and more than any other exclusive on any other platform.
The records don't stop there. Spider-Man is not only the fastest-selling Spider-Man game ever, it is now the fastest-selling Marvel-branded video game ever. The previous record holder, Lego Marvel Super Heroes, was beaten by a wide margin.
(DC fans, don't worry - Batman: Arkham Knight holds the record for the fastest-selling comic book hero game release this console generation, Eurogamer sister site GamesIndustry.biz worked out.)
Last week's other new releases were Dragon Quest 11, which made the chart's second spot, and Destiny 2 expansion Forsaken, which arrived in eighth.
The full top 10 lies below:
Spider-Man
Dragon Quest 11
GTA5
F1 2018
Crash Trilogy
PES 2019
Mario Kart 8 Deluxe
Destiny 2: Forsaken
PUBG
Lego The Incredibles