Destiny gives you a two-player dance if you refer a friend
UPDATE: Eye-catching rewards live. We've woken the jive!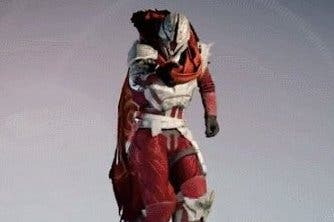 UPDATE 24/11/15 8.30am Destiny's refer-a-friend programme is now live, and its eye-catching rewards detailed in full.
You will only be eligible for the following loot if you convince one of your friends to start playing Destiny and to link their profile with yours via Bungie.net.
Once linked, a quest chain of simple activities will reward you with the bounty already listed below - but also, it turns out, a choice of shiny new legendary sword.
The stats on this sword are identical to the ones that the game gives you anyway - although visually it is a far superior design.
All the rewards can therefore be classed as cosmetic, although they are a shiny bunch to be locked behind a quest chain that many will likely never see.
UPDATE 18/11/15 2.00pm Last week, Bungie mentioned it would soon implement a friend referral scheme in Destiny.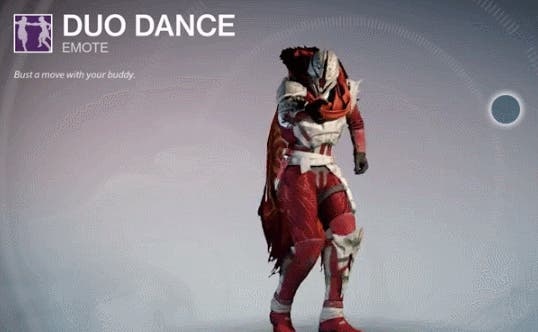 Now, Destiny fans have spotted the rewards that will be on offer for anyone that takes part - the highlight of which is a two-player dance designed for players to boogie with their friends.
Other rewards include a high five emote, an exclusive shader, an emblem and a shiny new Sparrow that looks like something out of Tron.
Bungie has yet to nail down details of how players will register for the initiative, although it would seem unfair if the rewards were withheld from players whose friends are now either all playing or all hate Destiny and will never play (hello!).
The rewards will unlock over the course of a new questline spotted in the game's files, A Tale of Two Guardians, which includes activities such as completing Daily and Heroic quests with a "Linked Friend".
It looks like we won't have long to wait until the scheme goes live as you can already browse the rewards via their respective kiosks in the Tower. See them all below.