Destiny 2 Prestige Raid launch to go ahead without cheese fix
Here's the hole story.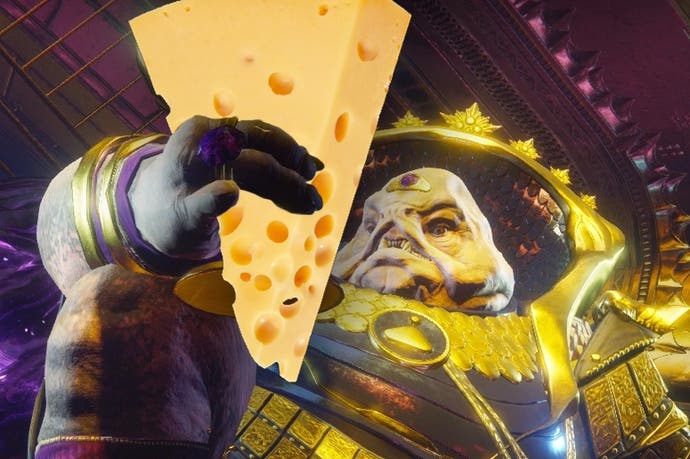 Destiny 2's delayed Prestige raid mode will now launch without the exploit fix Bungie has been working on.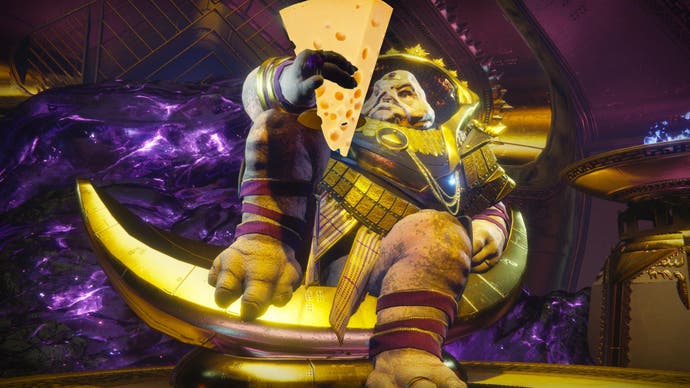 The harder Prestige version of the raid was originally scheduled to arrive this week, but was pushed back seven days so Bungie could fix an exploit.
Now, Bungie has said it cannot reliably patch the exploit in time - but doesn't want to delay the Prestige raid any longer.
Instead, it has found a middle ground: a way to verify whether players are using the exploit to ensure the fireteam who finishes the Prestige raid first is fairly determined. (Watching them on Twitch?)
"We have been working on a fix, but the short-term solution contains too much risk," Bungie community manager Cozmo wrote in the studio's latest blog.
"The last thing we want to do is fix an exploit some players are using, only to break other parts of the game for everyone. Because of this, we are pushing the fix off to a later date.
"The Prestige Raid will still begin on October 18 at 10AM Pacific [6pm UK time]. We don't want to make you wait any longer to experience what the raid team has cooked up for those of you who enjoy a challenge worthy of your talents.
"One thing we did accomplish as part of our investigation was the creation of a way to verify a clean finish. We can now detect if any teams use this exploit to gain an advantage. This will take some extra time to verify, but we will be able to crown the winners with the confidence they deserve."
Bungie has, for obvious reasons, never spelled out what this exploit is - but it is believed to be a way to stop additional enemies spawning during the raid's final boss encounter. Naughty.
Elsewhere in the blog, Bungie promised details on the raid's upcoming Challenge Mode next week - where encounters are remixed for greater reward.
Finally, Bungie devoted a section of its blog to acknowledging the Destiny community's discussions about how to improve Destiny's 2's endgame - something I wrote about here just this week.
"One thing we have noticed is a lot of discussions about the endgame and how it can be improved," Cozmo concluded. "Right now, these discussions are also happening in our studio. We are listening, but need time to digest everything and draw up the best plans for the future."