Destiny 2 The Last Word quest explained and how to complete The Cleansing step quickly
How to unlock The Last Word in Destiny 2.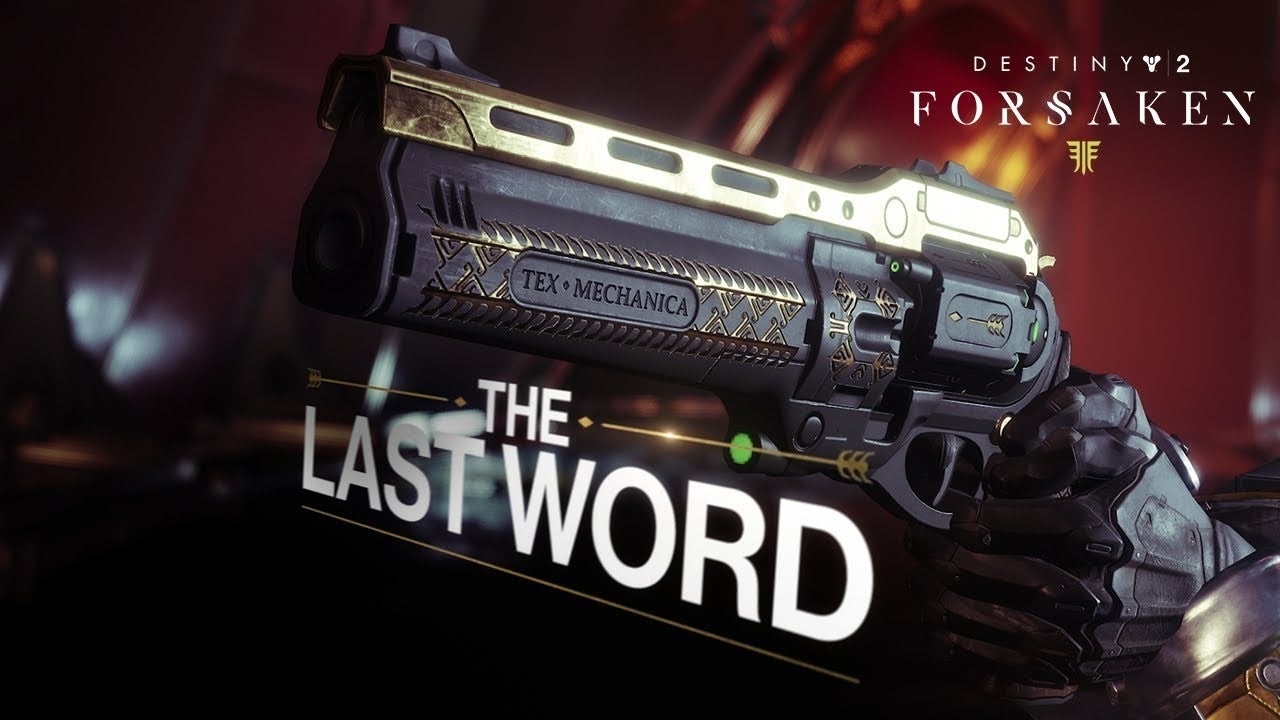 Destiny 2's The Last Word is an Exotic quest available as part of Forsaken's Annual Pass.
Released at the end of the first DLC drop, Black Armory, it sees the return of a fan favourite Hand Cannon from the first Destiny - and unlike other Black Armory drops, isn't time-gated - so as long as you put the work in, you can unlock it without waiting for future weekly resets.
How to get the Destiny 2 The Last Word
In brief, The Last Word quest unfolds as follows: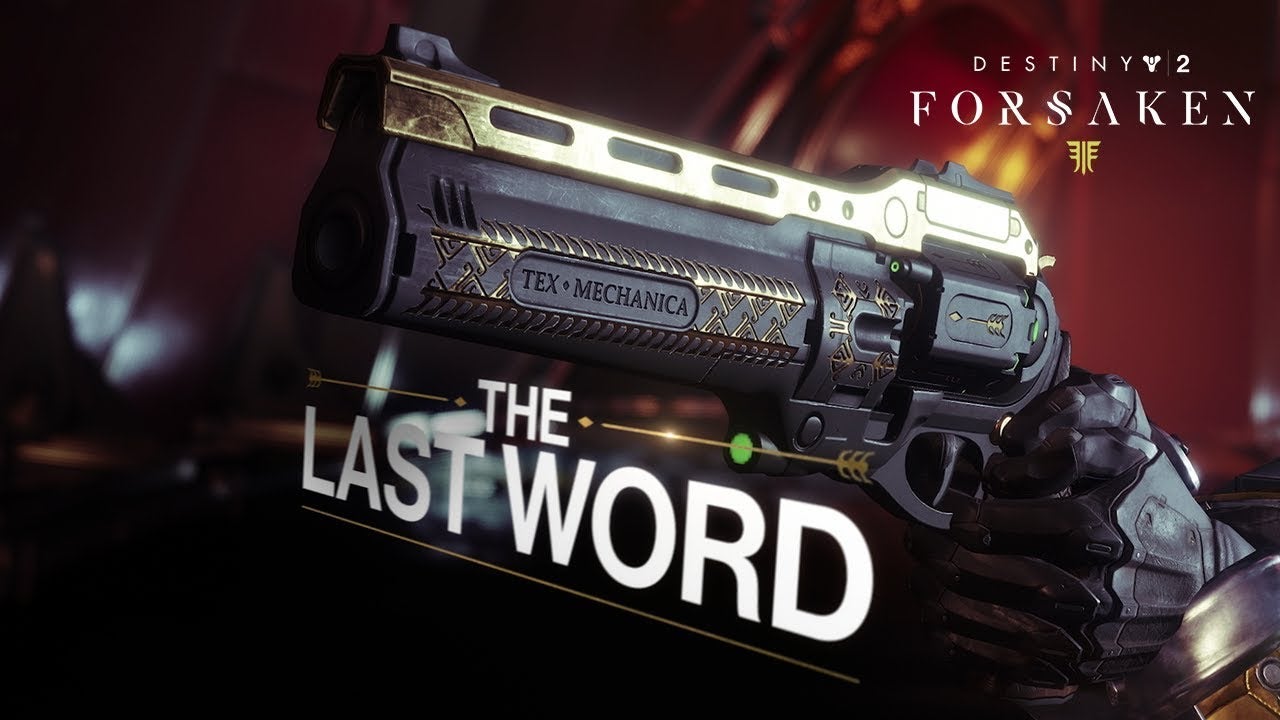 Visit the Drifter in the Tower
Defeat Hive with Solar damage, collect 75 Hive Tablets and defeat three Hive bosses
Kill players in the Crucible
Complete mission The Damnation on Titan
Kill 15 Wanted escapees from Lost Sectors, earn 25 'revenge' medals in the Crucible, defeat 50 Hive with precision damage and complete three Witches' Ritual Heroic Public Events
Complete mission The Conversation in the Tangled Shore
Visit the Drifter to receive The Last Word
Thanks to Datto for explaining the above steps, which you can view in more detail below:
Getting the Destiny 2's The Last Word step-by-step, including The Cleansing
First, visit the Drifter in the Tower to start The Draw questline. You need to have a Forsaken Annual Pass in able to start it, so if you don't have it, this won't appear.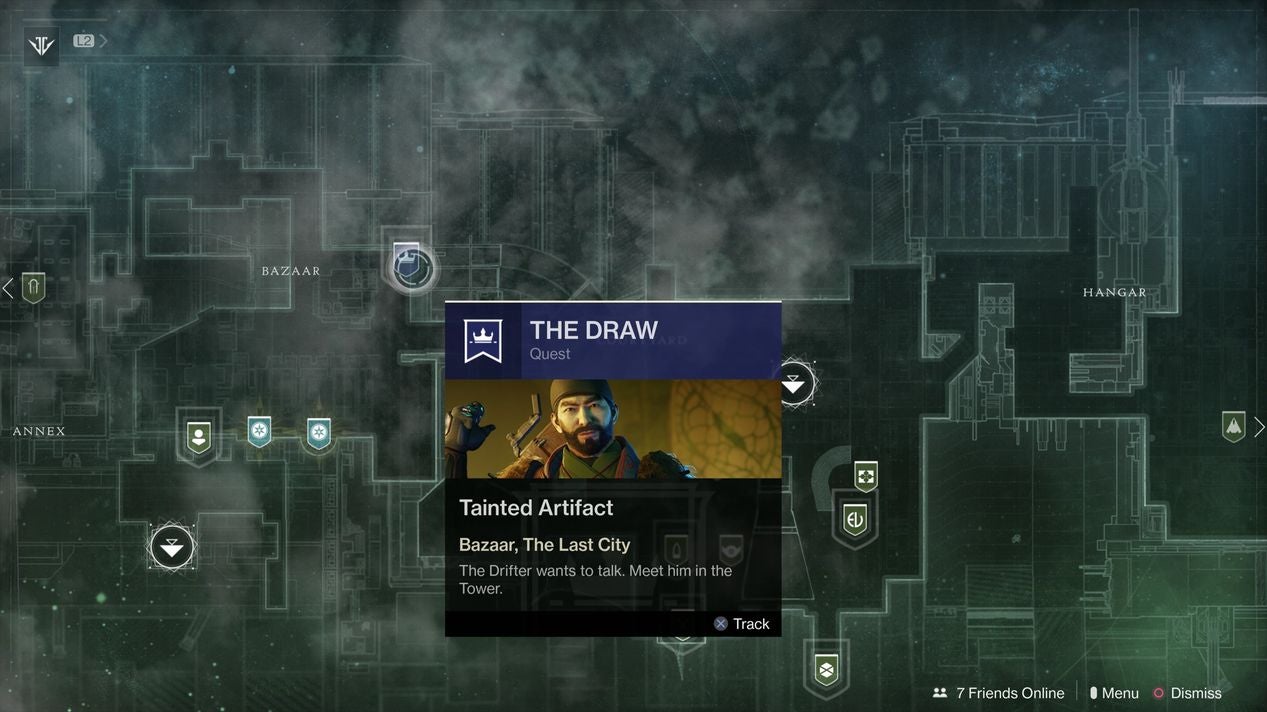 Once you've done that, the first full step - called The Cleansing - has three parts, all around killing Hive - with solar damage, collecting Hive Tablets that drop when they die, and killing three Hive bosses.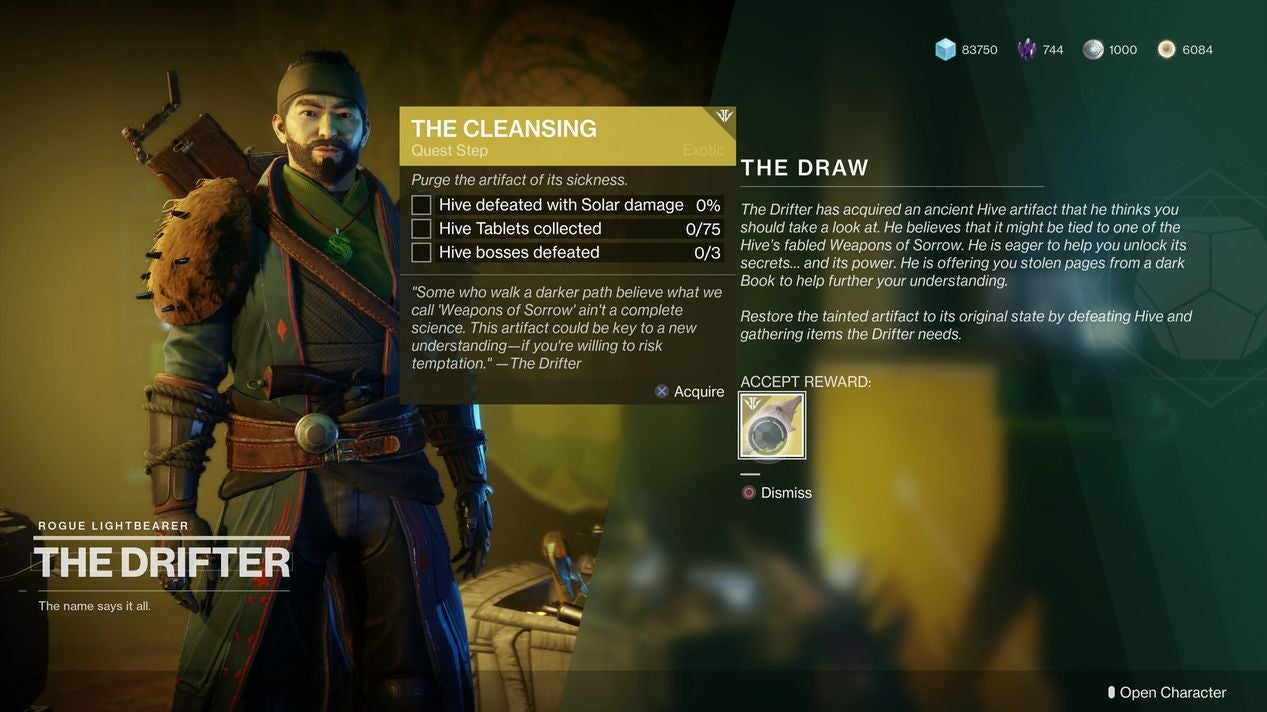 Pretty much anywhere in the game with Hive will fulfil this, though replaying the Core Terminus Lost Sector on Mars is mentioned in the community as an easy way to grind it out:
With that done, it's time to defeat Guardians in the Crucible, with each kill filling up a gauge. A snag is every time you die the bar goes down, but as long as you have a positive kill death ratio, then you will eventually succeed.
With that done, you have to visit Titan to complete The Damnation mission. This is actually a Lost Sector, so it might be familiar to you, and with a 500 Power requirement, it should be fairly easy to beat provided you've played Forsaken and done some of the end-game activities.
Here's WeePow161 on YouTube showing how it's done:
After that is another multi-stage step named Sullied Light. Unlike The Cleansing, you cannot complete these all at once, forcing you to play different activities.
One has you collect 15 Etched Crystals - which means you have to complete Lost Sectors with a Wanted escapee at the end of it. Most Lost Sectors post-Forsaken have these, but if you're struggling to find them, look at the latest Wanted Bounties to learn some of their locations.
Playing the Crucible is also a requirement, having you earn 25 'revenge' Medals - these are 'Best Served Cold' (killing the player who last killed you) and 'Blood for Blood' (killing the player who just killed a team mate). You can play this tactically, working with others to hunt down those who kill them, or simply playing team-based matches will see these drop naturally.
---
The Season of Plunder is here! New additions include the Sails of the Shipstealer quest, Treasure Coordinates and Map Fragments, Cryptic Quatrains and Quicksilver Storm. Meanwhile, there's the arrival of King's Fall and Devious Theory, weapons such as Doom of Chelchis and Touch of Malice, as well as the return of Allied Demand in Iron Banner this season. Get up to speed with our levelling guide ahead of tackling the Duality dungeon, and learn how to collect Calus Bobblehead locations, Calus Automaton locations and find all Opulent Key chests. For The Witch Queen, learn how to get Exotics including Dead Messenger and Parasite.
---
The last two stages are Hive-related. One has you defeat 50 Hive with precision damage, which you can do as you complete the other stage - winning three Heroic versions of the Witches' Ritual Public Event.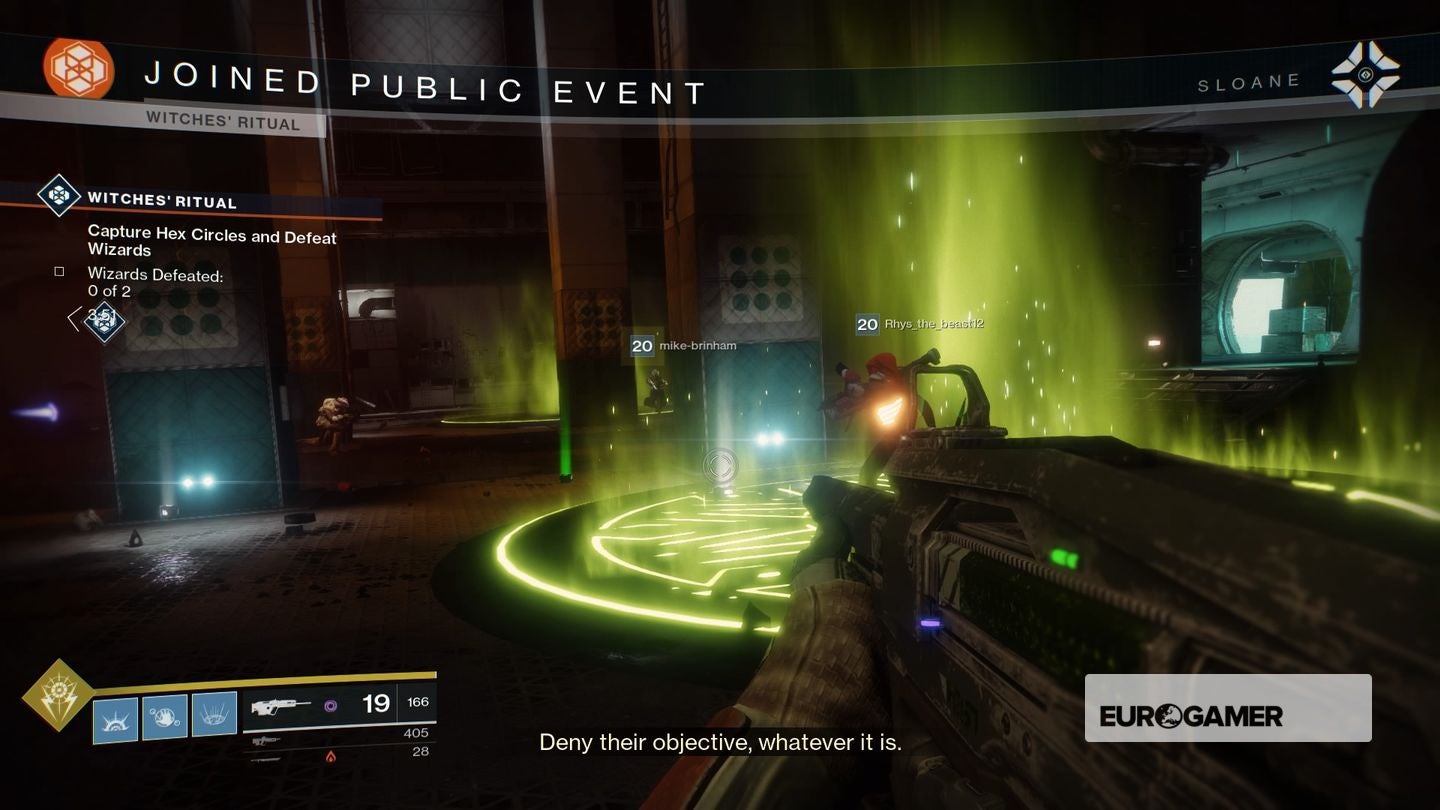 These are found on Titan (The Rig) and Mars (Glacial Drift), and provided you defeat the Hive with precision damage, it'll save you a bit of effort. Otherwise, return to the Core Terminus Lost Sector as mentioned earlier as an easy way to breeze through this step.
Finally, you have to complete mission The Conversation in the Tangled Shore. There is a trick to doing this one - if you're struggling, here's a walkthrough by Esoterickk on YouTube:
Once that's done, visit The Drifter a final time to collect your reward, The Last Word. Nicely done, and nice to finally play something as part of Black Armoury that doesn't require you to wait weeks on end to finish it, right?