Death Stranding hits a "critical phase" as Kojima plays the game "every day" on PS4
PS4, huh?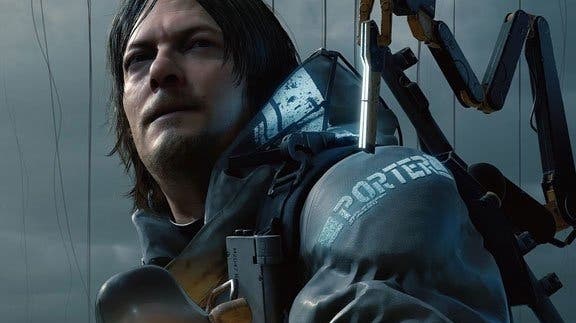 Hideo Kojima has confirmed the highly-anticipated Death Stranding has moved into a "critical phase" of development but as yet, the disparate sections of the game have not been connected "into one game".
In a tweet early this morning, Kojima updated his followers on where Death Stranding was in terms of development, intimating it had not yet reached debugging or testing stage, but confirming he plays the game daily on PlayStation 4, deciding what to keep and what to remove.
DSはまだ難度調整やデバック段階ではなく、ツールや開発機上で出来たバラバラのパーツをひとつのゲームに組み上げていっているところ。PS4の実機で毎日、実際に僕がゲームを直接プレイしながら、パーツを繋げ、操作感や演出、仕様、不具合を修正、肉付けと削ぎ落としをしている過程。重要なフェーズ🌈 pic.twitter.com/h30KIec9q0

— 小島秀夫 (@Kojima_Hideo) March 24, 2019
"[Death Stranding] is not yet in difficulty adjustment or debugging stage, but combining all the parts made in [different] tools and development machines into one game," he said in Japanese, according to Microsoft Translate and my (less-than-stellar) Japanese skills. "It's a process to connect the parts, to fix the operation, feelings, the production, the specifications, the trouble, and to strip the flesh and [make changes] while I play the game directly every day on PS4. Critical phase."
It's interesting that Kojima specifically states he's playing and testing Death Stranding on PlayStation 4, as it's still unclear whether Death Stranding will release as a last hurrah for PS4 and/or come to Sony's next-gen console. Maybe we'll find out more tomorrow when PlayStation hosts its first State of Play show, its own version of a Nintendo Direct or Inside Xbox broadcast. The first episode will be streamed tomorrow, Monday, 25th March, at 9pm UK time.