Darksiders 2 release date delayed by THQ
"This is great news for the team at Vigil."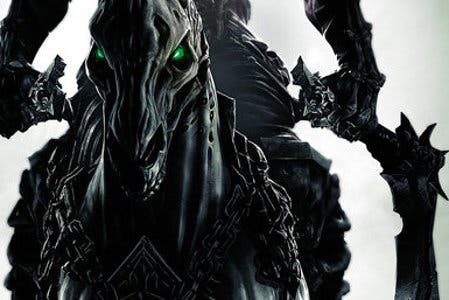 The global Darksiders 2 release date has been delayed to August, allowing "additional time for polish and bug fixing", publisher THQ has announced.
Vigil Games' hack-and-slash sequel had been scheduled for a UK launch on 29th June.
THQ announced the delay on the official Darksiders 2 forums, following weeks of speculation that the date may slip.
A Eurogamer source previously revealed that developer Vigil had asked THQ for more time to complete Darksiders 2. But THQ games boss Danny Bilson was evasive when quizzed about a delay earlier this month.
"This is great news for the team at Vigil," THQ community manager Mathew Everett explained. "It allows additional time for polish and to ensure that all aspects of Darksiders 2 meet the high quality bar the team is targeting."
"In game development, more time is always a good thing for quality, and the Vigil team is dedicated to providing the definitive Darksiders experience."
THQ stressed that the delayed launch had nothing to do with the planned Darksiders 2 Wii U version, or the recent lay-offs at Vigil. "It has nothing to do with any other platform releases," Everett wrote. "The staffing changes at Vigil Games have not impacted the release date."
"The game content remains unchanged, as do our future DLC plans."