Crytek confirms it will bid on Darksiders IP at auction
Many ex-Vigil veterans now work there.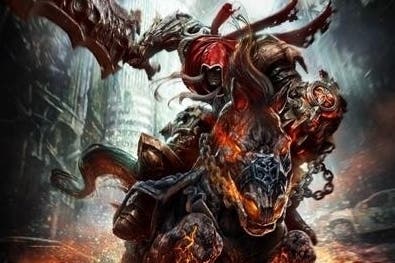 Crytek has confirmed it will make a bid for the Darksiders IP when it comes up at auction on 1st April.
Many former Vigil employees are housed at Crytek USA now. Vigil, remember, was the studio that created Darksiders.
Tweeted Crytek USA boss David Adams: "Going to bid on Darksiders IP. Put 7 years of heart and soul into that franchise, and I think it belongs at home with its creators."
Destructoid confirmed this with Vigil co-founder and now Crytek USA principal designer Ryan Stefanelli, who said: "When the Darksiders IP goes up for auction, Crytek will be bidding for it."