Nordic resurrects Darksiders and Red Faction for PC, PS3 and Xbox 360 collections
UPDATE: Collections don't indicate new games in the series... yet.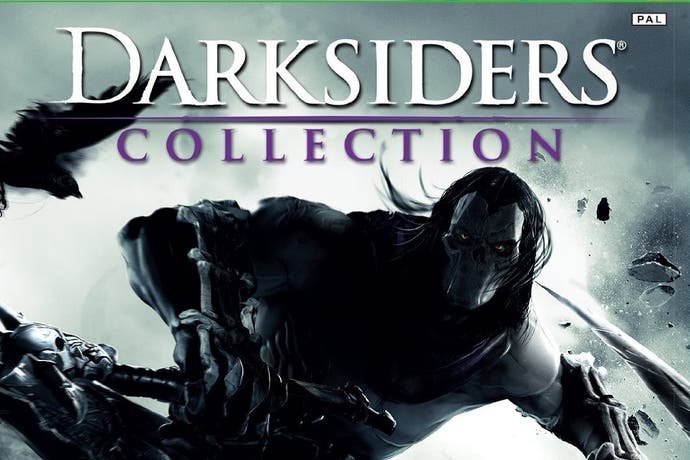 UPDATE: Nordic Games has commented on the Darksiders and Red Faction collections.
Despite Amazon and Nordic's own website listing a 14th March launch date, the publisher told Eurogamer it hasn't set concrete release dates for either collections, but is looking at a Q2 window - that would be at some point between April and June.
As for price, Darksiders Collection costs £34.99 for PC, PlayStation 3 and Xbox 360. Red Faction Collection is cheaper at £24.99, but will only be released for PC and PS3. Why not on Xbox 360?
"This is because according to Microsoft, the Collection did not comply with some of their guidelines for such a pack," Nordic said.
So, does the existence of Darksiders and Red Faction collections indicate new games in both franchises are being worked on? Not so, Nordic said.
"The Collections are a good way for us to keep a close eye on the community and if we were ever to go ahead with new game development in the franchises, their feedback will be eagerly received.
"There won't be any new content included in each of the games, but the first thing which we're looking to tackle in the coming weeks / months is the removal of Games for Windows Live in the PC version of Red Faction."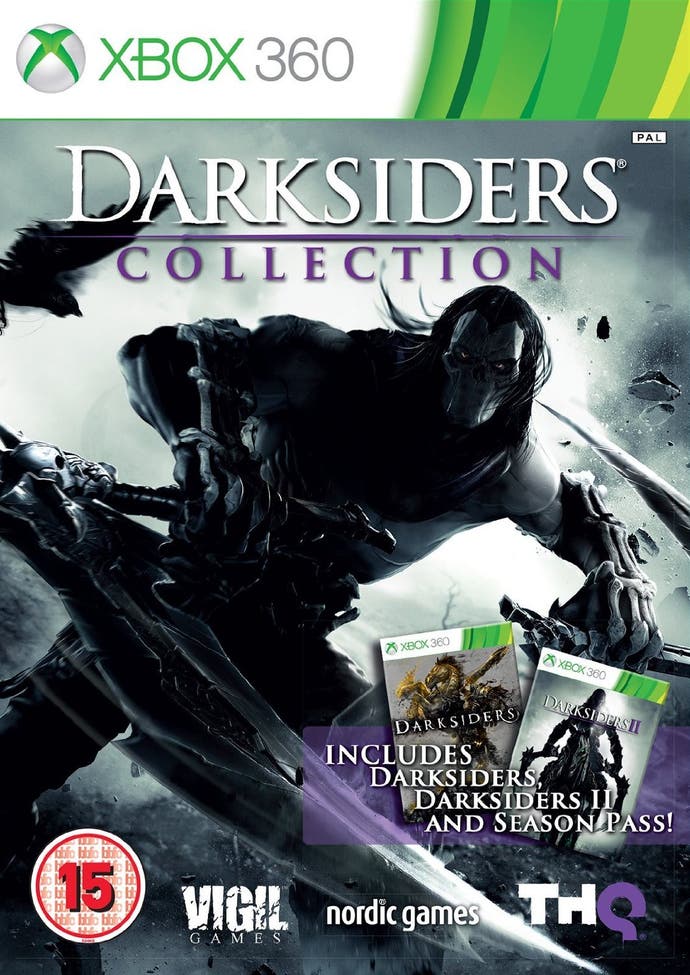 ORIGINAL STORY: Publisher Nordic Games has resurrected the Darksiders and Red Faction franchises with two sets of collections due out in March for PC, PlayStation 3 and Xbox 360.
Darksiders Collection includes Darksiders 1 and 2, plus the sequel's season pass content. On PC it's called Darksiders Complete.
Red Faction Collection includes the original game, Red Faction: Guerrilla, Red Faction: Armageddon and Armageddon's Path of War DLC. On PC it's called Red Faction Complete and also includes Red Faction 2.
The products popped up on Nordic's website and were spotted by Joystiq.
According to Amazon UK the Darksiders Collection us due out on 14th March for PC, PlayStation 3 and Xbox 360 for £34.99. We expect a similar deal for the Red Faction Collection.
Nordic bought the Darksiders and Red Faction IPs after previous publisher THQ went bust. It has yet to announce new games in development for either franchises. Could these collections indicate Nordic is gauging popularity before greenlighting production on new development?
In April last year Nordic CEO Lars Wingefors told Eurogamer the company had no intention of developing Darksiders 3 itself. Instead, it wanted a studio with a proven track record to do it.
"We are not a developer," he said. "We should not create a sequel. We need to find the best creative team to look into a sequel. We will look into various options to make sequels.
"In the last 24 hours we have been approached by people who seem to know that product very well. However, if those discussions lead anywhere, I don't know."