Red Faction Guerilla Re-Mars-tered is exactly what it sounds like
Rouge one.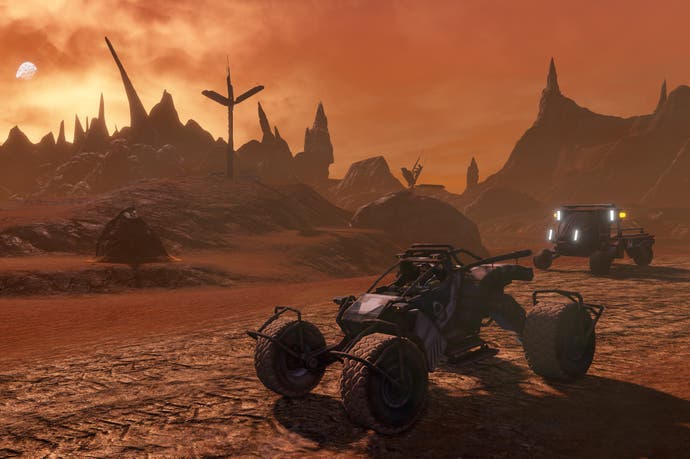 Mars-set sci-fi shooter Red Faction Guerilla is getting a remastered re-release for PC, PlayStation 4 and Xbox One.
It's called the Re-Mars-tered edition, and we absolutely appreciate that pun.
THQ Nordic announced the new edition today alongside a list of visual upgrades: reworked graphics, shadow rendering, lighting, and native 4K support on certain console platforms.
It'll touch down sometime in "Q2 2018" - meaning any time from around now until the end of June. Here's how it looks: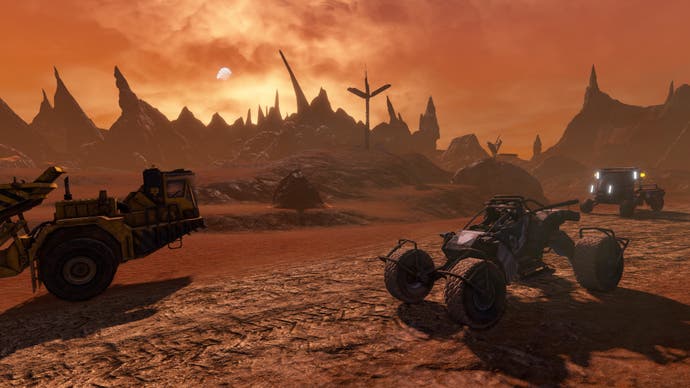 The original Red Faction Guerilla was a mix of dusty shooting and fun environmental demolition that launched in 2009 to positive reviews.
The third Red Faction game, Guerilla was also probably the best. After one more go around, the series was then abandoned after 2011's Red Faction Armageddon failed to set tills ringing.
That said, Red Faction has continued to pop up from time to time in collection packs and re-releases. Perhaps, if Re-Mars-tered can reignite interest, we might see more?
Here on Eurogamer, Rick Lane revisited Red Faction Guerilla only last month to remark on how its destruction mechanic remained state-of-the-art.
"The way Volition makes it the focal point helps provide Guerrilla with a sense of identity and direction that shines through its dreary landscapes," he wrote. "There may have been larger and prettier open world game developed since Guerrilla, but few of them let you shape that world as comprehensively as this Martian revolution."