Cyberpunk: CD Projekt aims for "smoother learning curve" with story
But, "this doesn't mean we're going to simplify our games".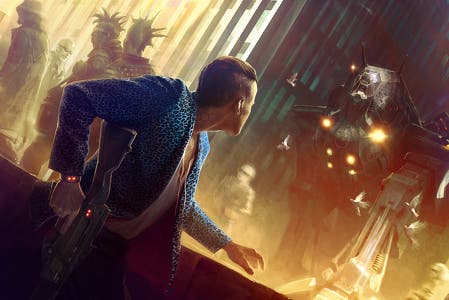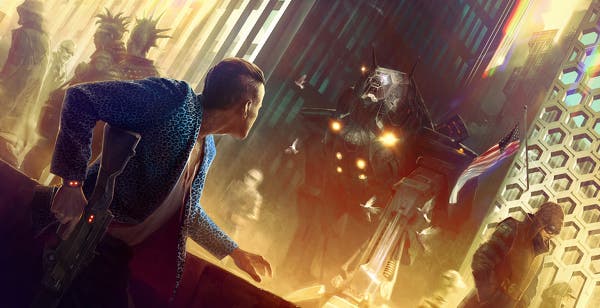 CD Projekt is aiming for a "smoother learning curve" with Cyberpunk's story.
The Polish developer's critically acclaimed The Witcher series was somewhat overwhelming in that it presented an already-established, complex game world right from the off.
But with Cyberpunk, also based on an existing IP, the developer will avoid this by providing the player with more context, CDP said.
"What we learned from The Witcher series is that we need to attract people with a smoother learning curve when it comes to the storyline," studio boss Adam Badowski told Gamasutra.
Co-founder Marcin Iwinski added: "In The Witcher 1, for example, we were throwing people in the middle of the story, and we assumed players would know what is happening! But a lot of players told us that they didn't really understand this relationship or that relationship.
"With our future games, we want the player to be able to get more context, and we need to introduce the game and its characters to people more properly."
Cyberpunk is the video game version of Mike Pondsmith's classic '80s pen and paper RPG series Cyberpunk. Details are slim, but CDP has promised "a mature RPG for a mature audience". It'll have a non-linear story, "advanced RPG mechanics", different character classes and a "gigantic arsenal". Pondsmith is collaborating.
Iwinski said the team wants to recreate the buzz around fantasy TV series Game of Thrones, which, in his opinion, is "the perfect reflection of a book in another medium" in that it simplifies the subject matter without losing the essence of the original text.
"And that's what we want to capture. In [Cyberpunk], we want to create a story that is very profound, but the novice players should be introduced to [the world] better than they were in The Witcher 2."
"Players should be able to choose how deep they want to enter the story or the plot," marketing boss Michal Platkow-Gilewski explained. "If they're really hardcore, they can really dig deeper and deeper and deeper, and if they're just casual, they can still learn about the characters and the story, but they'll do that by going in another direction."
By doing this, CDP hopes Cyberpunk will appeal to a much wider audience than The Witcher. But qualifying this, Iwinski said: "Just to make sure we're understood correctly by our fans, this does not mean that we are going to simplify our games. That's definitely not the case.
"But for some audiences, the learning curve should be improved, and particularly the introduction to the world needs to be better."