Cyberpunk 2077 third-person mod is great for walking - just don't go swimming
The right angle.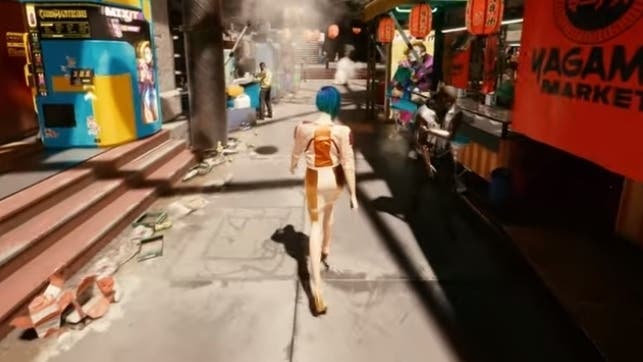 CD Projekt set tongues wagging when it revealed Cyberpunk 2077 would be a first-person game and not a third-person game like its own Witcher series. Now, perhaps inevitably, modders are working on a third-person mode for the game, and the early signs are promising.
Leading the Cyberpunk 2077 in third-person charge is modder Jelle Bakker, whose "TPP MOD WIP third-person" works well in certain situations, such as walking the Night City streets. Grab it from Nexus Mods.
There are a few hoops to jump through in order to get the mod working. For a start, you need to download Cyber Engine Tweaks and install it. And it's worth noting there are two third-person mods available: one for male and another for female V. Once installed, drag and drop the mod's plugins folder with the plugins folder within Cyber Engine Tweaks, and you'll be good to go.
YouTube channel Slothability has a great video on the mod, below, that runs through how to get it up and running and shows off how it works:
Right now, the mod is good for strolling about Night City, but it does look a little wonky. Cyberpunk 2077 has no walk mode by default (instead you sort of trot), and using this mod you can tell V is moving faster than makes sense for the animation, with a subtle gliding effect. To see the mod using the female V character, check out the video below from YouTuber Orin FY:
Under normal circumstances, you don't get to see V often (I drive around a bike every now and then just to catch a glimpse at my character), so the mod is a nice way of properly checking out new outfits. But the mod breaks down a bit during combat and under water, where the true horror of V's animations is revealed.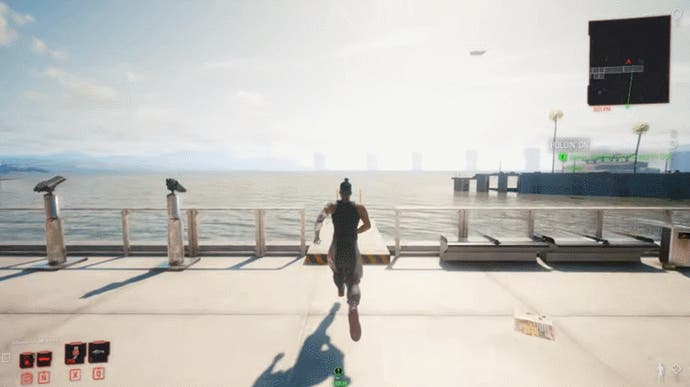 It's early days in the Cyberpunk 2077 modding effort, of course, and I expect it won't be long before tinkerers sort out those wonky first-person animations for proper use in third-person, making the entire game perfectly playable in a variety of camera angles.