CS:GO's battle royale mode now has respawns and a ping system too
USP-S I did it again.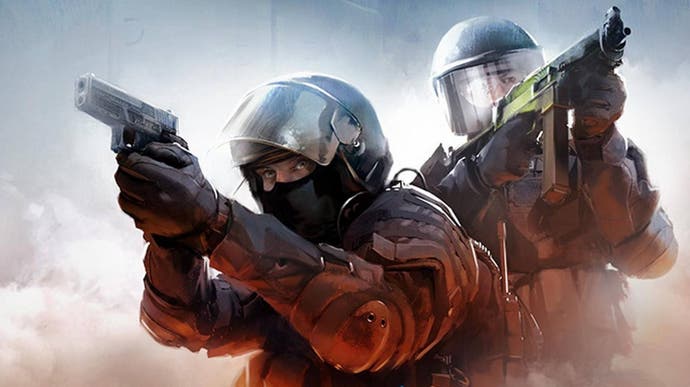 It's another day of innovation in the games industry, as the latest CS:GO update introduces respawns and a ping system to the game's battle royale mode.
Update Sirocco brings some major changes to servers, and along with introducing a new desert-themed map (of the same name) it's adding a few mechanics which are becoming rather common in the battle royale genre. The new respawn system will allow players to resurrect "anywhere in the map" providing their squad survives. Players will have the option to either resurrect where they died or pick a new starting spot.
To be fair to CS:GO, this respawn system seems a little different to the one used by Apex Legends - and then Fortnite - which requires squadmates to pick up their teammates' banner and carry it to a respawn beacon. If anything this sounds more like Call of Duty's Down But Not Out mode for Blackout, which similarly just requires squadmates to remain alive before allowing respawns (albeit with each new circle).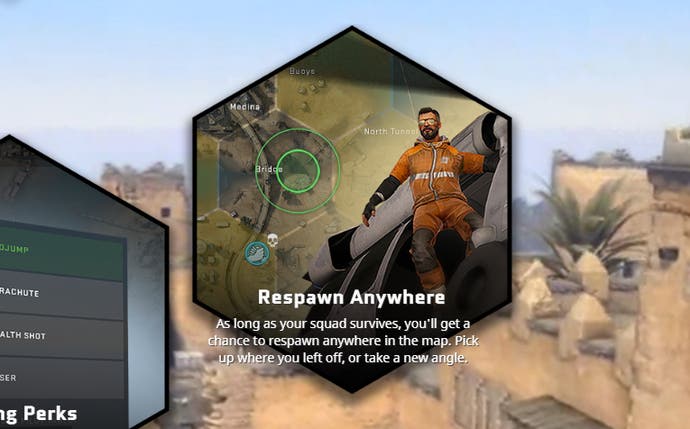 Other changes similar to Apex Legends are the introduction of a ping system (activated with mouse 3) and radial select inventory wheels.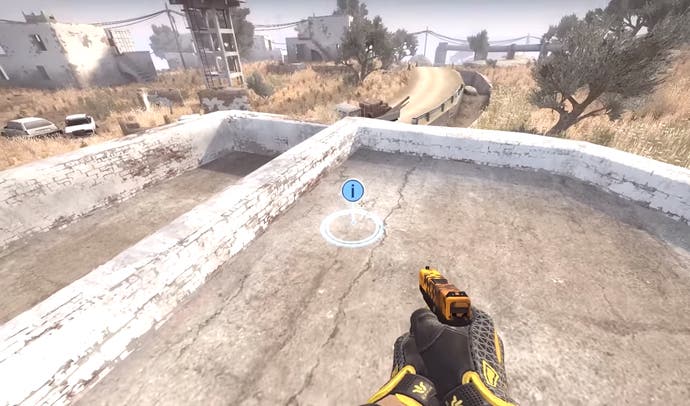 Something a little different is the ability to select starting perks to "match your playstyle" before the game begins. These include some new items such as exojump boots, which allow players to essentially transform into heavily-armed rabbits and bounce their way across the map. Players can also get a little extra airtime with the new bump mine item, which gives me visions of players trampolining all over the map.
Bad news if you liked Blacksite, by the way, as this map is temporarily unavailable as part of official matchmaking for Danger Zone. There's no word on when Valve will reintroduce this.
Finally, other tweaks provided by the update include increased amounts of ammo found in guns when picked up, and tablets will "reveal the nearest large weapon crate with pinpoint precision".
Along with details on this update, Valve also teased some of the upcoming items and changes for Danger Zone. These include a ballistic shield item, drone pilot (for intel-gathering purposes) and an exploration money bonus, which looks like it will encourage players to roam the map for delicious cash rewards. That should put a hex on any campers.