Crytek's multiplayer swamp horror Hunt: Showdown is now available in Steam Early Access
Marsh ado about something.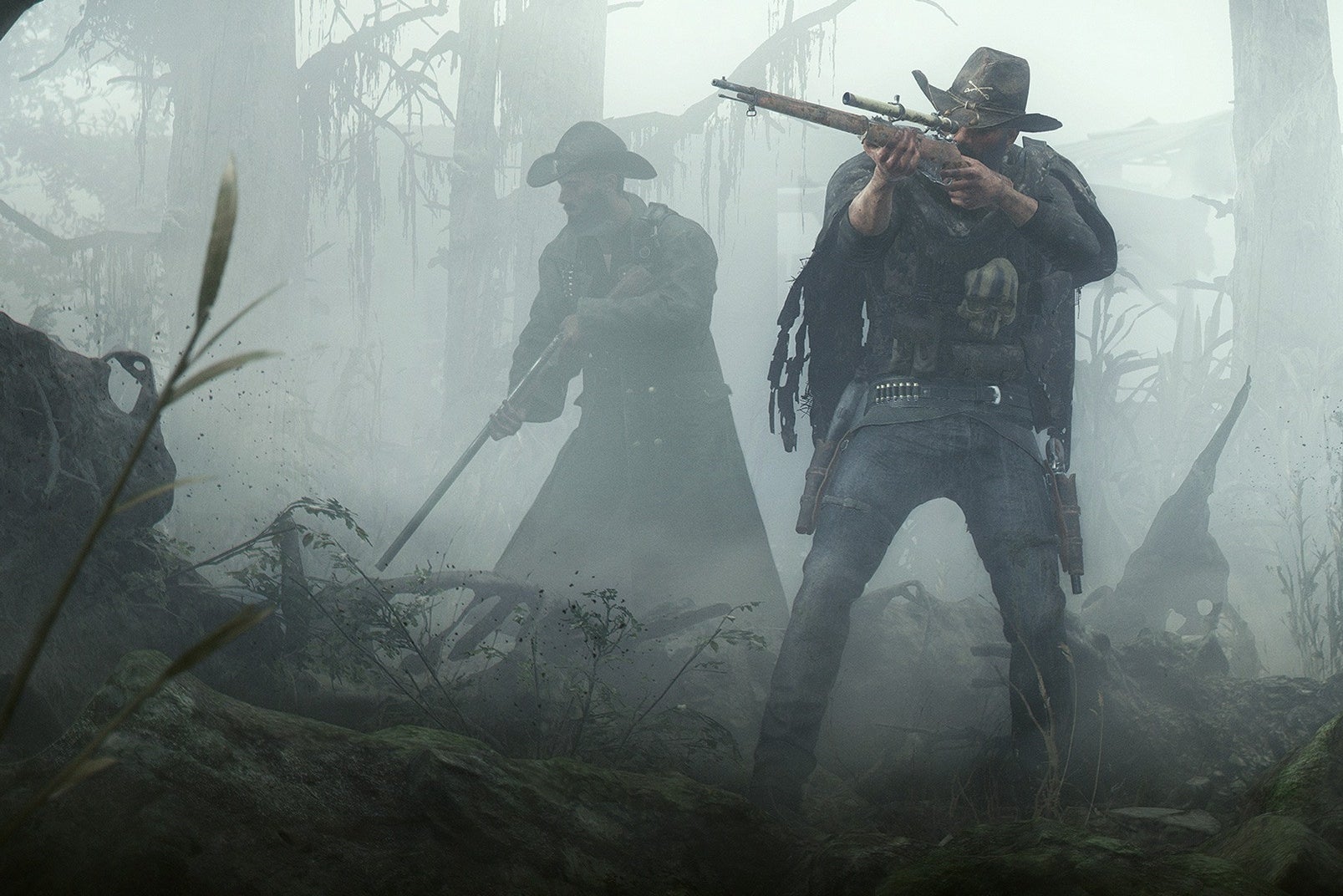 Crytek has announced that its promising multiplayer swamp horror Hunt: Showdown is entering Steam Early Access today.
Hunt: Showdown sees teams of two players scouring thick monster-infested Louisiana swampland in search of a specific, boss-like creatures each round. The first team to locate and eliminate that target gets the bounty, whereupon all other teams immediately switch their attention to chasing down the victors - to forcibly claim their spoils for themselves.
It's an immediately compelling premise, and there looks to be a solid mechanical core beneath the brooding Deep South ambiance. Hunt: Showdown has been in closed alpha testing over the last month, with a select number of registered players being invited to take part, and early word has been pretty promising.
As of today, however, the game shifts over to a more public forum. Hunt: Showdown is available now on Steam Early Access, where it can be purchased for £25.99 / $29.99 USD.
"We have the foundations laid out," says Crytek, "and now with the support and input of the community during Early Access, we can polish that experience together."
The Steam Early Access version includes a 1km² map, featuring "hoards of gruesome monsters for you to fight on your way to even more savage bosses, and more than 40 weapons, tools, and other equipment". The Bloodline system, which enables you to transfer the experience of your dead Hunters to new characters, is also implemented

Crytek says that it expects Hunt: Showdown's Early Access period to last around 12 months, depending on community feedback, and that it will be looking to add additional gear, monsters, Hunters, game modes, traits, and map variations, alongside crafting, as development continues.