Crytek unveils GFACE social gaming platform
Freemium-only service now in closed beta.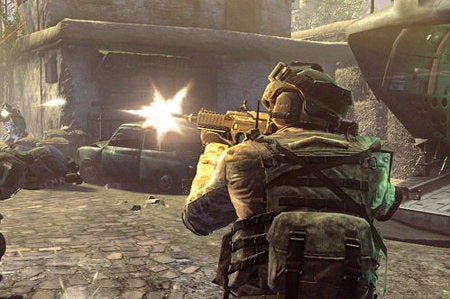 Crysis developer Crytek has unveiled a new online social gaming platform called GFACE.
The service is currently in closed beta, with no firm release date set.
According to its website, it'll offer both casual and core free-to-play games. No specific titles have been confirmed, although Crytek's forthcoming online shooter Warface can be seen in some of the screenshots.
It'll run through a browser, though an image on the site also suggests it'll be Android and iOS compatible. Games will be streamed straight to your device, with no downloading necessary.
As well as gaming, it'll also offer various social networking features, such as chat, image and movie sharing, and virtual parties.
"GFACE enables its users to discover and experience entertainment together in real time," commented Crytek boss Cevat Yerli.
"'Play. Together. Live' encompasses our mission to re-imagine the way we play, the way we interact with each other - live in an entirely new way. We want everybody to play everywhere for free."
Crytek's other current projects include Kinect action title Ryse and the next entry in THQ's Homefront FPS franchise.