Crytek pulls websites after "suspicious activity" detected
UPDATE: It's "possible" that passwords were accessed.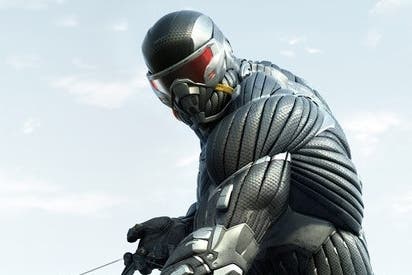 UPDATE: Crytek has told Eurogamer that it is "possible" that user account info may have been accessed during last weekend's security breach.
"Our Crytek.com, Mycryengine.com, Crydev.net and MyCrysis.com sites were all subject to a security breach that may have resulted in some users' login data being compromised," a Crytek spokesperson explained.
"Although it is uncertain whether the incident led to the copying and decryption of email addresses and passwords, it is possible that users with accounts at these websites have had personal data copied. On Friday afternoon we started to contact all affected users via email and informed them of the potential security breach.
"Next time account holders visit crydev.net, mycryengine.com or mycrysis.com, they will be asked to change their passwords during log in. We would like to reiterate our suggestion to account holders that they change their password for other locations online if it is the same as their login data for the affected Crytek sites.
"Final details of when our sites will be back online will be communicated as soon as possible. We're currently doing everything in our power to ensure our sites and, more importantly, our users, are not affected by such issues in future.
"Once again, we would like to offer our sincere apologies to everyone affected by this incident, and thank our users for the level of understanding they have shown."
ORIGINAL STORY: Crysis developer Crytek pulled a number of its websites offline last night following the detection of "suspicious activity".
Affected sites included Crytek.com, MyCrysis.com, Crydev.net and MyCryenginge.com. All four are currently inaccessible.
"This site is currently offline," a message on all removed sites states. "We recently became aware of suspicious activity relating to some of Crytek's websites, and acted quickly to take those websites offline for security reasons.
"We thank you for your patience, and expect to have these sites fully operational soon."
Site users have been contacted via email and told to change their password as soon as possible - although they must now wait until the sites return (thanks, Blue's News).
There's no word on when the sites will return, or what user details - if any - were at risk.
We've asked Crytek for more information.