Crash Bandicoot N.Sane Trilogy smashes UK chart top spot for second week
What a gem.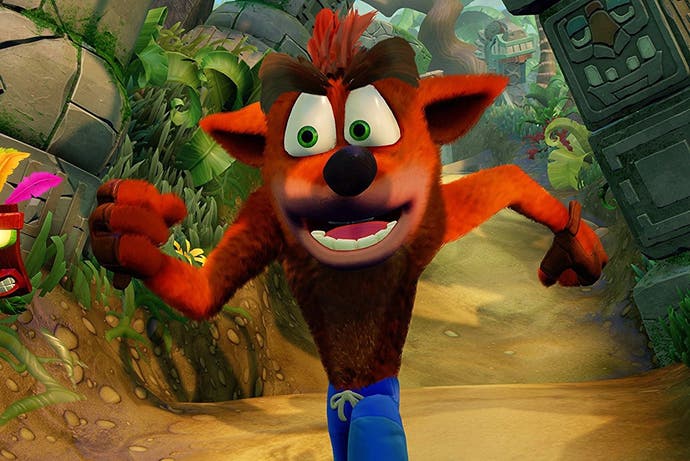 The impressive sales success of Crash Bandicoot N.Sane Trilogy continues - it's now secured two weeks at number one in the UK chart.
This is this first time a PlayStation 4 exclusive has held onto the top spot since Uncharted 4 came out back in 2016.
Crash Bandicoot N.Sane Trilogy launched last week to incredible sales. It was the biggest single-platform release of the year so far - beating even Horizon: Zero Dawn.
For 2017 to date, Crash is the year's second biggest launch overall - behind Ubisoft's multiplatform release Ghost Recon Wildlands.
It's a superb result for Activision's trilogy re-make - and the first time in Crash's history the character had ever won a UK number one.
Elsewhere in this week's chart, Grand Theft Auto 5 is number two, with Overwatch in third. Here's the top 10:
Crash Bandicoot N.Sane Trilogy
Grand Theft Auto 5
Overwatch
FIFA 17
Micro Machines: World Series
Battlefield 1
Mario Kart 8 Deluxe
Call of Duty: Infinite Warfare
Rocket League
Horizon Zero Dawn