CD Projekt investors may sue over Cyberpunk 2077's "materially misleading information"
"CD Projekt may have issued materially misleading information to their shareholders and investing public," alleges one complaint.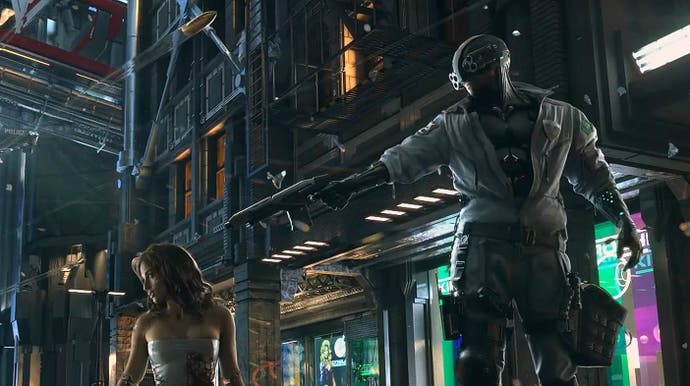 A law firm has indicated that it is considering a class-action lawsuit against CD Projekt, the publisher of Cyberpunk 2077.
As reported by the New York Times (thanks, VGC), Mikołaj Orzechowski - a Warsaw-based lawyer and CDPR investor - has indicated that they are exploring the possibility of suing, alleging that the studio may have misrepresented itself to investors in order to secure funding.
According to a briefing prepared by the lawyer, they are inviting others affected by the "suspension of the sale of the Cyberpunk 2077 product".
New York-based Wolf Haldenstein Adler Freeman & Herz LLP has also announced it is looking to represent shareholders who've incurred losses "resulting from allegations that CD Projekt may have issued materially misleading information to their shareholders and investing public".
As we've reported over the weeks since Cyberpunk 2077 launched, CD Projekt's shares slumped after reviews of the game suggested Cyberpunk may not end up with a sky-high metascore. While the PC version of Cyberpunk has a 87 metascore on Metacritic, the PS4 and Xbox One versions stands at 55. User scores are 7.2, 3.2, and 4.4 respectively.
CD Projekt bosses have told staff they will get their full bonuses despite Cyberpunk 2077's buggy launch. Executives reportedly have taken responsibility for the state of the game at release.
Earlier today we reported that there are now reports that Cyberpunk 2077 save files are becoming permanently corrupted for players if they exceed 8MB in size. Though initially reported as affecting games across all platforms, some now suggest it's just a PC issue. However, without confirmation from developer CD Projekt Red either way, players have been advised to "keep a lower amount of items and crafting materials".
CD Projekt has also come under fire for its use of crunch during the development of Cyberpunk. In September 2020, CD Projekt told employees it would require them to work six-day weeks until the game's November launch (it was subsequently delayed to December), breaking a previous promise not to force compulsory overtime to finish the project.