CD Projekt insists Cyberpunk microtransactions are for multiplayer only
"No tricks."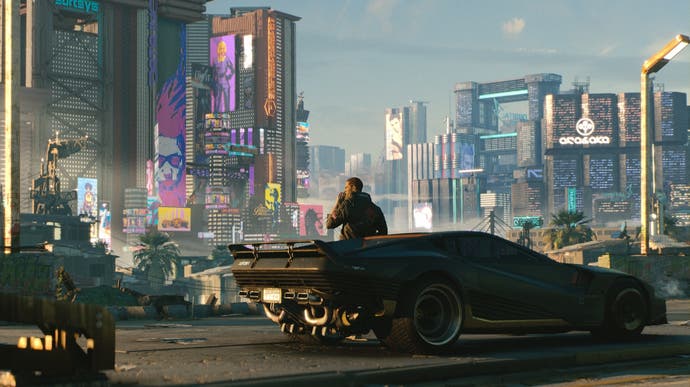 CD Projekt has moved to clarify the nature of microtransactions in Cyberpunk, insisting they're planned for the multiplayer game only.
CD Projekt boss Adam Kicinski said in a recent financial earnings call that the company is looking for ways to encourage Cyberpunk players to spend money without upsetting them.
"Well, we are never aggressive towards our fans," he said. "We treat them fair and we're friendly. So of course not, we won't be aggressive. But you can expect great things to be bought. The goal is to design the monetisation in a way that makes people happy spending money. And no, I'm not cynical. I'm not trying to hide something. It's about giving the feeling of value, always.
"Same as with our base game, our single-player games. We want gamers to be happy while spending money on our products. Same with microtransactions. So you can expect them, of course, and Cyberpunk 2077 is a great setting to sell things, but it won't be aggressive. So it won't upset gamers, but it will make them happy. That's our goal at least."
Kicinski's comment sparked something of a kerfuffle among fans worried Cyberpunk would include microtransactions. So CD Projekt stepped in to make it clear that the comment related to Cyberpunk online, which is a "separate project" due out some time after.
"Nothing changed," CD Projekt said in a tweet. "Cyberpunk 2077 is a single-player game with zero microtransactions. One single purchase. No tricks.
"Cyberpunk multiplayer/online, which is a separate project, will have some microtransactions, but we said that a year ago already. Like always, expect us treating your money with respect."
Back in January 2020, CD Projekt said Cyberpunk's previously announced multiplayer, which it's described as the "the triple-A release we're working on in parallel with Cyberpunk 2077" - likely won't arrive until after 2021.