Capcom unveils Monster Hunter World: Iceborne's first post-launch DLC monster
It'll give you the Rajang horn.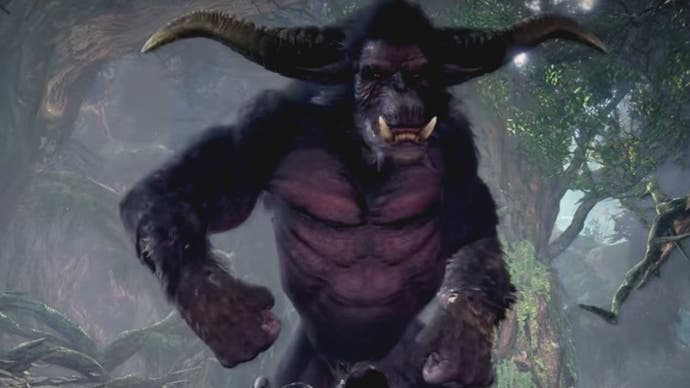 Monster Hunter World's behemoth Iceborne expansion might not be out quite yet, but Capcom is already stirring up excitement for what comes next, with news that Iceborne's first free post-launch monster will be huge, angry ape Rajang.
Rajang is another returning monster for the series, having first made an impression back in 2006's Monster Hunter 2 for PS2. The oversized primate-like hasn't been gone too long, however; it most recently featured in Monster Hunter Generations Ultimate on 3DS and Switch.
Capcom hasn't revealed much about Rajang's Iceborne appearance, but the creature, aligned with the Thunder element in previous games, is somewhat notorious among hunters for its fast, aggressive, and frequently devastating move set - and its visual refresh for Monster Hunter World sees the ape in particularly terrifying form, as you can see in the trailer below.
Monster Hunter World's Iceborne expansion launches this Friday, 6th September, on PlayStation 4 and Xbox One. Those of us waiting for a PC release will have to impatiently endure each passing second until January next year.