Capcom details Resident Evil: Revelations typo fix
US customers can request a new sleeve.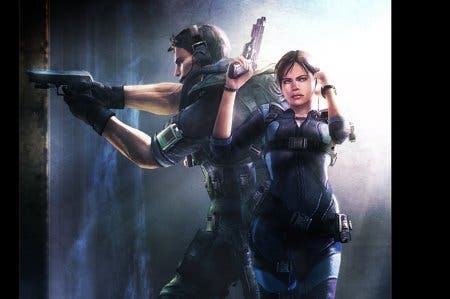 Any gamers in the US ticked off that their copy of 3DS survival horror effort Resident Evil: Revelations sports a stonking great typo on its spine can request a new sleeve, publisher Capcom has announced.
According to the Capcom Unity blog, should your copy feature the error, you can either call in on 650-350-6700 or email accounts@capcom.com for a replacement inlay.
The publisher confirmed that only the first US shipment of the game is affected and all subsequent pressings will correct the mistake.
The latest entry in the long-running zombie franchise launches in the US tomorrow, following its UK release late last month.
"The single-player isn't quite the survival horror comeback Capcom promised but, with its brilliant take on score attack, Raid mode ensures Revelations delivers at least once on its title," read Eurogamer's 8/10 Resident Evil: Revelations review.