Warzone best MP7 loadout: Our MP7 class setup recommendation and how to unlock the MP7 explained
Here's how to get the most out of the MP7 in Call of Duty: Warzone.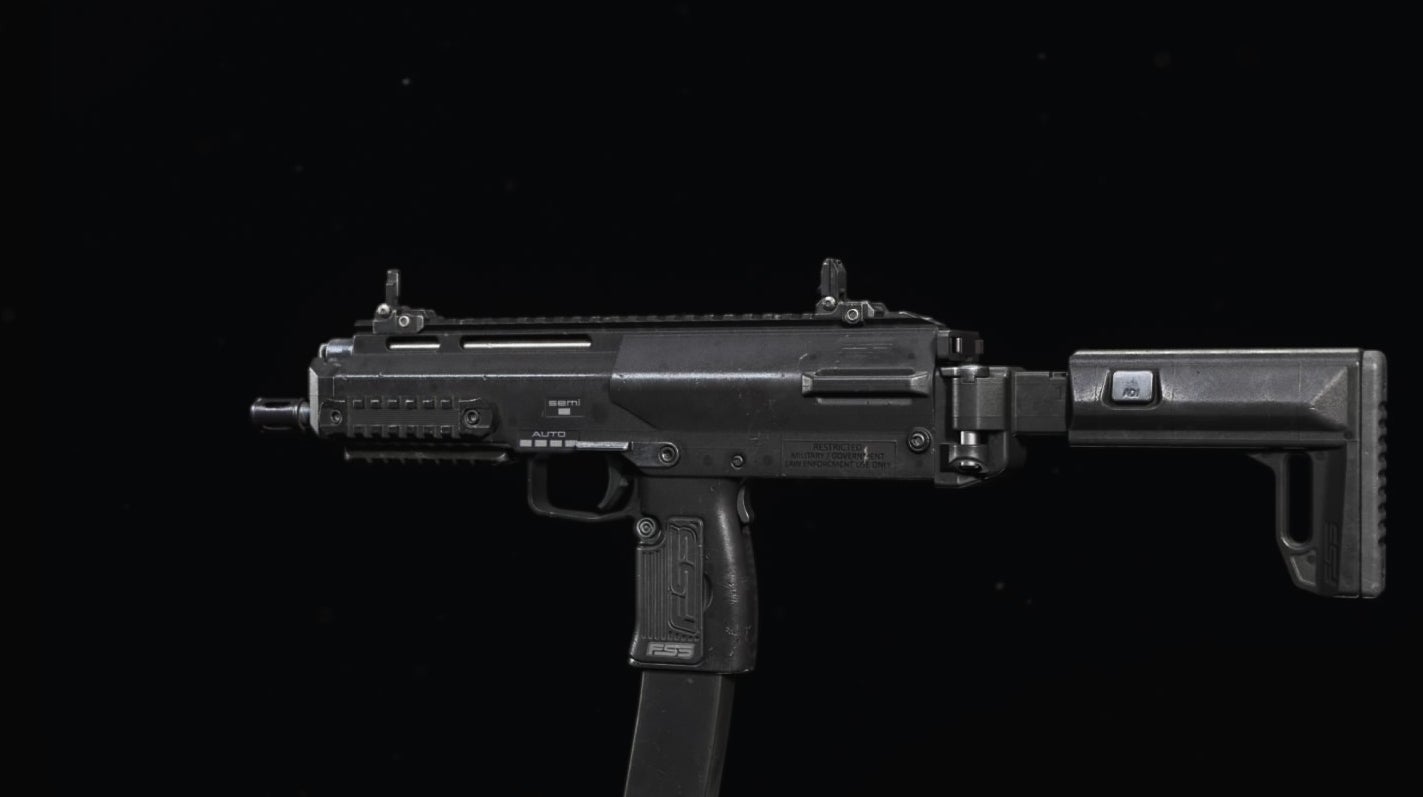 The MP7 in Warzone is one of the quicker, rapid-firing weapons, excelling in tight spaces and close quarters firefights.
If you've had any experience with the multiplayer side of Call of Duty: Modern Warfare, you'll probably know how lethal the MP7 can be on smaller maps.
The fact that the MP7 is a close-range weapon doesn't make it an amazing fit for Warzone's lengthy gun battles across the huge Verdansk map. While an assault rifle or marksman rifle would really be more suited to firefights at range, there's more than enough room for the MP7 to excel in close quarters.
There's also a ton of attachments to play around with to boost the MP7's firepower, accuracy, and speed.
In this explainer for the MP7 in Call of Duty: Warzone, we'll be walking you through absolutely everything you need to know about the sub-machine gun, including the best MP7 attachments and how to build the best MP7 class to make the most out of the weapon.
On this page:
If you're looking for other loadout recommendations, we have pages on the Grau, Kilo, M4A1, and M13.
How to unlock MP7 in Warzone
Unfortunately, the MP7 isn't unlocked from when you first jump into Call of Duty: Warzone. You'll actually have to increase your overall level to 54 if you want to unlock the sub-machine gun, so you might not unlock the MP7 until you've put around 10 hours into Warzone at the minimum.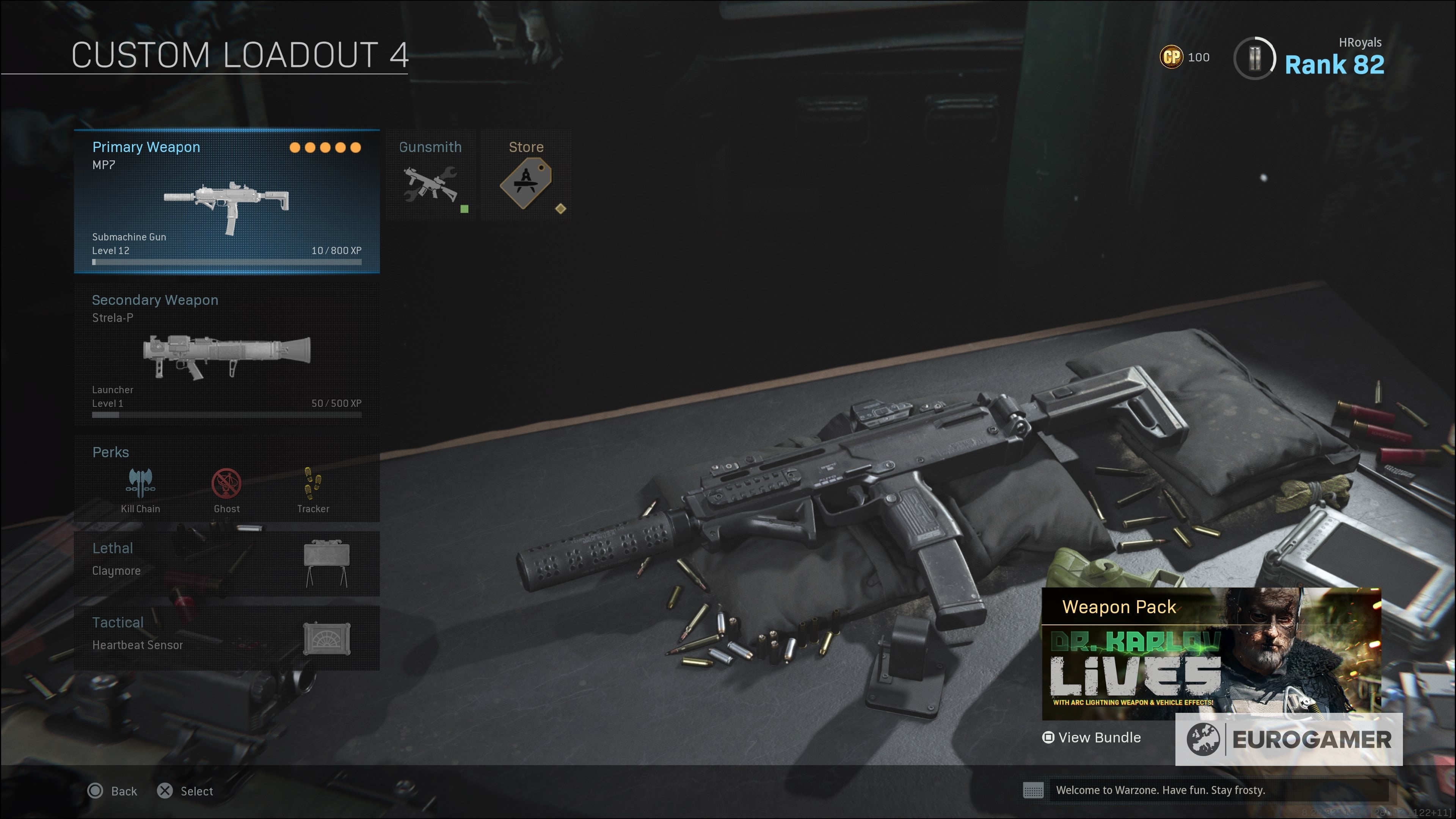 If you're looking to level up as quickly as possible in Warzone, we'd firstly recommend paying close attention to the game's daily challenges. You can find them listed on the right hand side of the main Warzone menu screen (as depicted in the screenshot below), and they'll regularly challenge you to complete certain objectives for a handy XP pay-out. Alternatively, it's a good idea to play limited-time modes like Plunder, which reward you with XP based on your money acquired, instead of kills and placement at the end of a long, drawn-out match.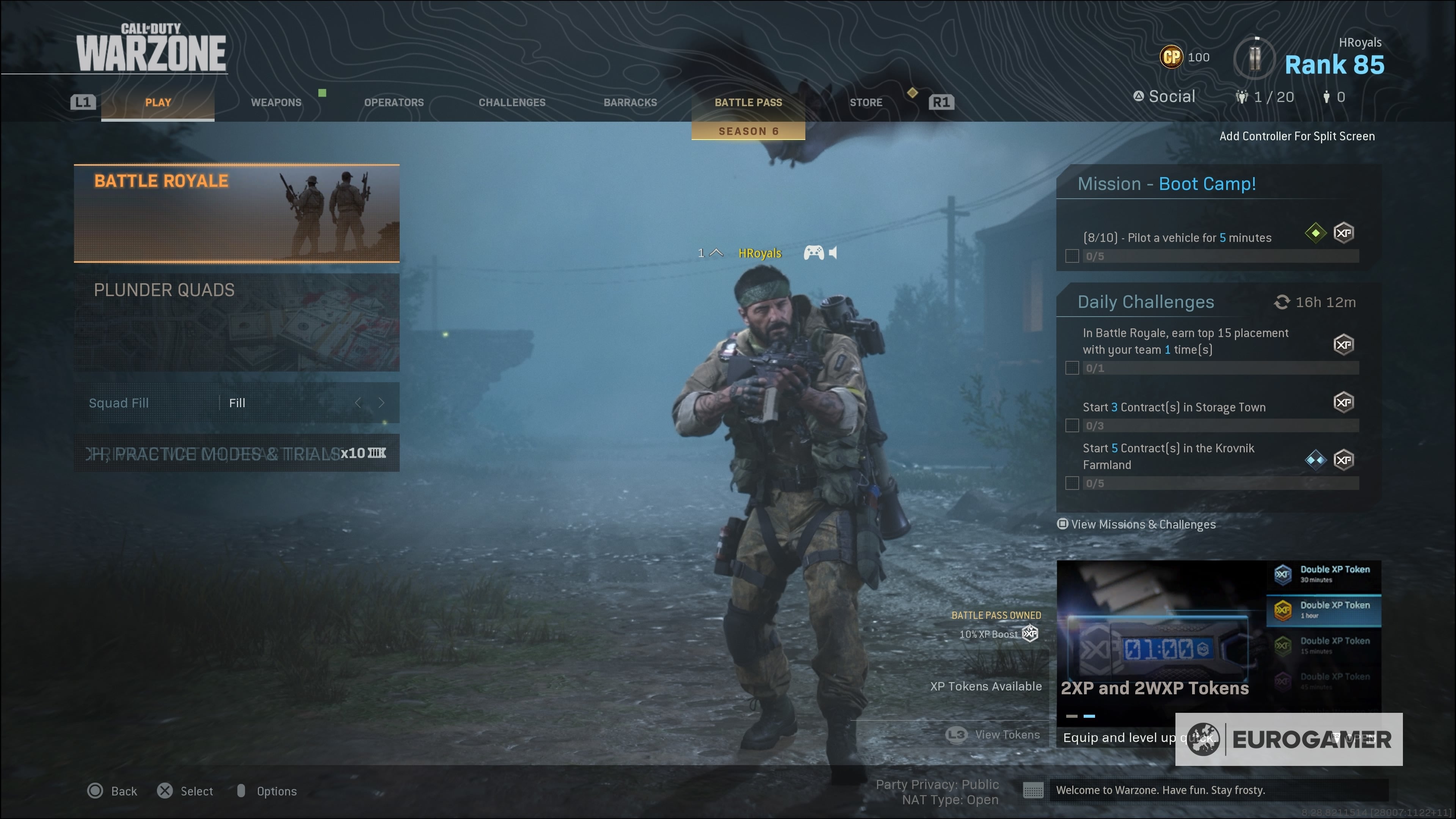 Best MP7 loadout and attachments in Warzone
These are the best MP7 attachments you can equip in the Gunsmith section of Call of Duty: Warzone.
Tactical Suppressor (Unlocks at level 10)
FSS Strike (Unlocks at level 15)
Operator Reflex Sight (Unlocks at level 7)
Commando Foregrip (Unlocks at level 6)
Granulated Grip Tape (Unlocks at level 14)
Since the MP7 is typically a weapon used at close range, you'll want the Tactical Suppressor to drown out your bullets and hide your position when firing. Additionally, the Operator Reflex Sight gives you a wide field of view while aiming down the sights, perfect for close quarters.
After this, you'll want to use the FSS Strike which, despite negatively impacting your aim down sight speed, gives you bonuses to damage range and bullet velocity. More than making up for this is the Commando Foregrip attached to the underbarrel, giving your recoil stabilisation and aim stability a boost.
Rounding out the weapon attachments for the MP7 is the Granulated Grip Tape on the Rear Grip slot. This gives the weapon some really nice boosts for the both aim stability and aim walking steadiness.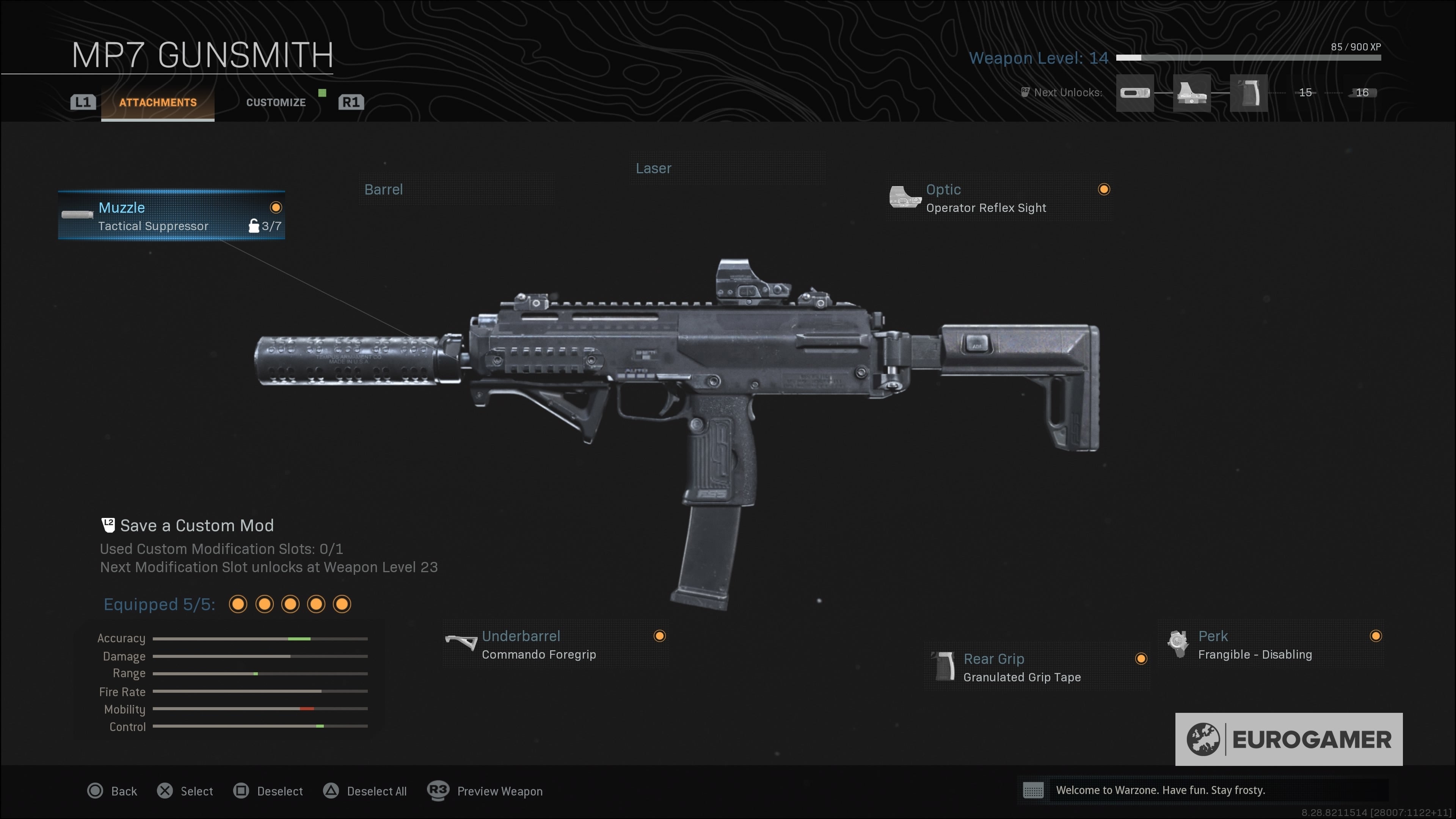 ---
Warzone Season 5 is almost here! If you want to learn more about firepower from previously, we explain the best Welgun loadout, best Cooper Carbine loadout, best Gorenko Anti-Tank Rifle loadout, best STG44 loadout, best MP40 loadout, best Automaton loadout, best BAR loadout, best Combat Shotgun loadout, best Type 100 loadout, and best Kar98k loadouts.
---
Best MP7 class set up in Warzone
Here's a list of all the best perks, items, and equipment we'd recommend taking with you when equipping the MP7 in Call of Duty: Warzone.
Perk 1: Kill Chain (Unlocks at level 34)
Perk 2: Ghost (Unlocks at level 24)
Perk 3: Tracker (Unlocks at level 51)
Secondary: Strela-P (Unlocks at level 17)
Tactical: Heartbeat Sensor (Unlocks at level 30)
Lethal: Claymore (Unlocks at level 1)
For equipment to compliment the MP7, you'll definitely want to equip the Heartbeat Sensor and the Claymore. The former is excellent for pinpointing enemy positions near to you (provided they're not using the Ghost Perk), and the latter is great for catching aggressive enemies that are pushing up against you.
For Perks, you'll want to go with Ghost in your second Perk slot, for exactly the reasons we mentioned above. You'll want to equip Kill Chain in your first Perk slot, giving you a boost to finding Killstreaks in Supply Boxes, and then you'll finally want to enable Tracker in your third Perk, which lets you track enemies using their footprints. The latter Perk in particular is exceptional for close quarters combat using a weapon like the MP7.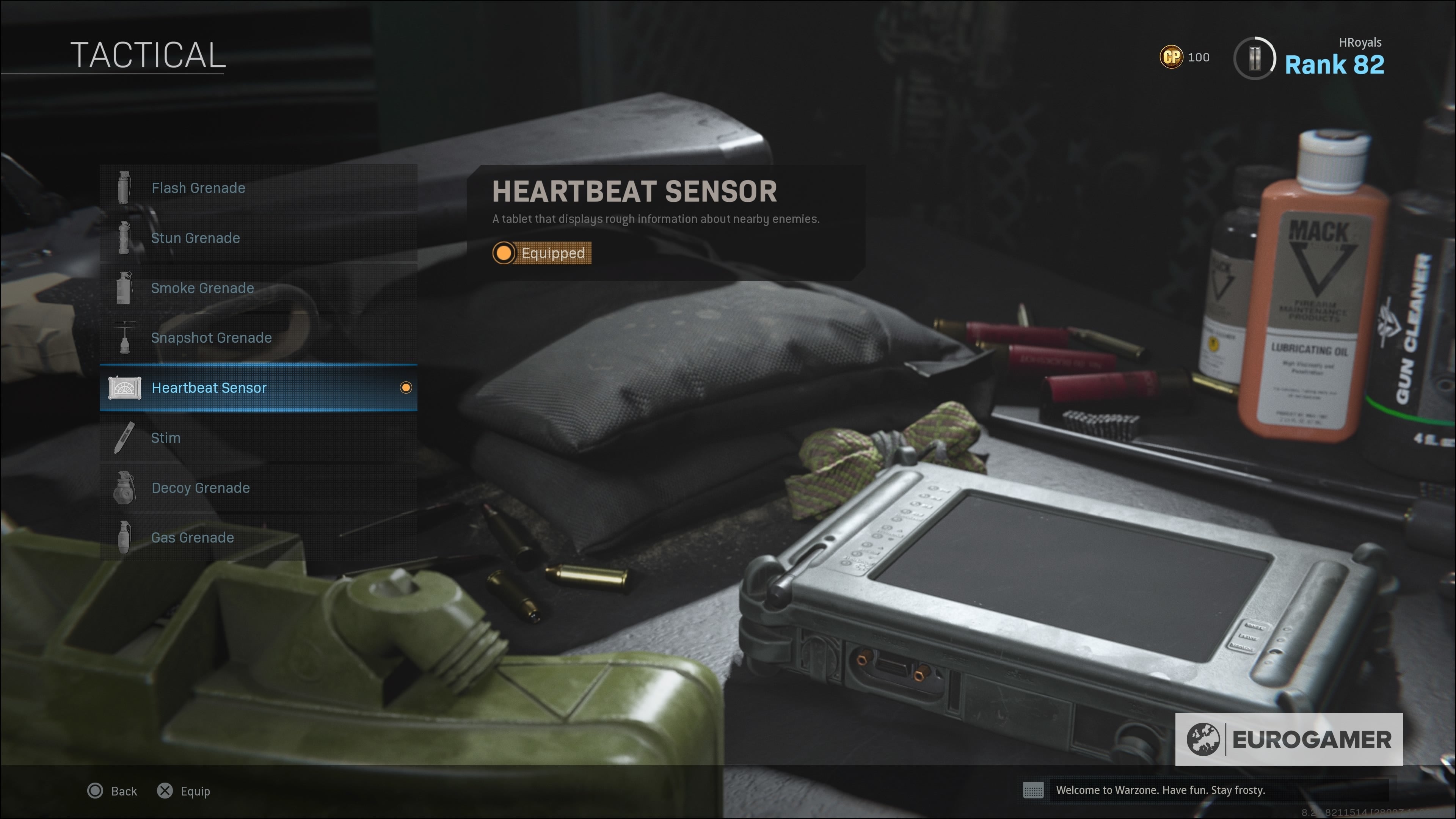 If you're looking for individual weapon choices, our Warzone best guns page can help.