Call of Duty: Ghosts sells $1bn into retail worldwide for launch
But how many copies has it sold?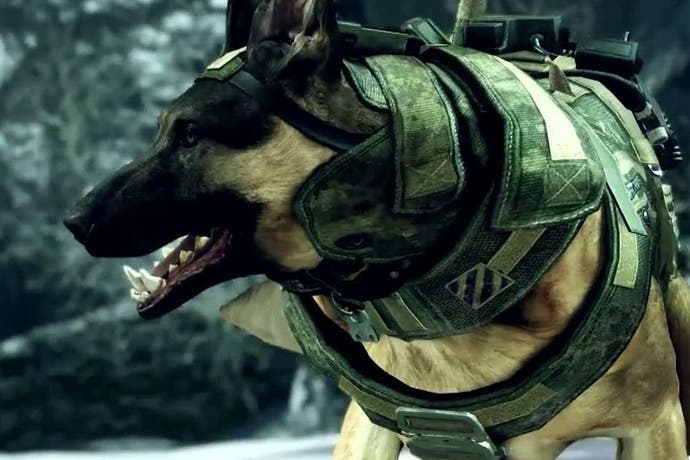 A new Call of Duty game launched this week, and so Activision blows the sales trumpet. But this time, it's done so a little differently.
Unlike in previous years when Activision has disclosed the amount of money generated by sales of the game on day one, this time around, for Infinity Ward's Ghosts, it's chosen to use the term "sells into retail".
The fact: Activision sold more than $1 billion of Call of Duty: Ghosts into retail worldwide as of day one.
What this means is the publisher has sold $1 billion worth of stock to shops to sell on day one - it's not a figure that represents actual sales of the game to consumers.
Elsewhere, Activision said Ghosts is US shop giant Gamestop's most pre-ordered next-gen title. Activision has in recent months blamed "next-gen uncertainty" for low current-gen pre-orders.
Still, Ghosts is the number one game on Xbox Live and has set a "new high watermark" for average player session length.
"Call of Duty is by far the largest console franchise of this generation," said Activision Blizzard boss Bobby Kotick.
"More people have played Call of Duty this year than ever before, logging four billion hours of gameplay. And in the last 12 months,Call of Duty: Black Ops 2, including its digital content, generated more revenues than any other console game ever has in a single year. Although it is too early to assess sell-through for Call of Duty: Ghosts, it's launching at a time when the franchise has never been more popular."
Activision said millions of people are playing Ghosts online. On Xbox 360, the average player session is "longer than either Black Ops 2 or Call of Duty: Modern Warfare 3, during the same time period".
"Ghosts is an amazing game which ushers in the next generation of Call of Duty," Activision Publishing boss Eric Hirshberg said.
"The team at Infinity Ward has delivered yet another epic thrill ride in the campaign, and what I think is our best multiplayer game yet.
"This is the must have launch title for the next generation of consoles, and we expect Call of Duty: Ghosts to be the most successful launch title for the Xbox One and PS4 by a wide margin. In fact, according to GameStop, Call of Duty: Ghosts is their most pre-reserved next gen title."
Activision made its day one COD sales announcement today just 36 hours after launch. This is sooner than similar announcements made for previous games in the series. Kotick claims it's "too early to assess sell-through" of Ghosts. Then why make the announcement now if not to avoid having to talk about numbers?