Call of Duty: Ghosts' Onslaught DLC dated for PlayStation, PC
Due later this month.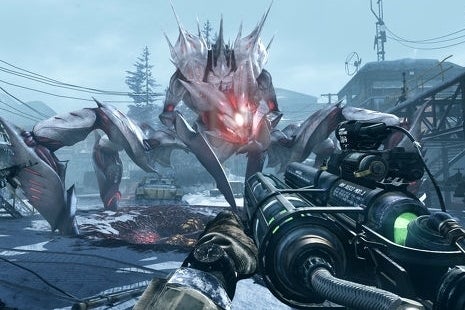 Call of Duty: Ghosts' first DLC pack, Onslaught, will be available on PS3, PS4 and PC on 27th February, Activision has announced.
Onslaught previously launched on 28th January on Xbox Live. On all platforms it's priced at £11.59 / $14.99 on its own, or it can be acquired as part of the £34.99 / $49.99 Season Pass.
The add-on contains four new multiplayer maps, the new Maverick dual-purpose Assault Rifle/Sniper Rifle, and the first chapter in Extinction, a four-part episodic story involving aliens.
EG-contributor Dan Whitehead rather liked Onslaught, even if he found it a rather uneven experience - not unlike its parent game. "Much like Ghosts itself, there's lots that's good, a few things that are great, and a lot that feels worn out and ripe for change," he wrote in his Onslaught review.