Call of Duty: Black Ops 4's battle royale Blackout mode gets its first gameplay trailer
Ahead of next week's beta.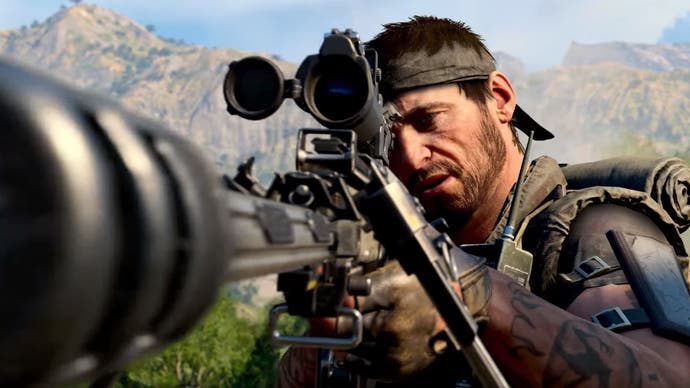 Activision has unveiled its first proper gameplay trailer for Call of Duty: Black Ops 4's new battle royale mode, Blackout. Fair dos, it looks a right lark.
Treyarch's early talk of Blackout hinted at something akin to a greatest-hits-style battle royale experience, and that definitely seems to be the case in its new gameplay trailer - which packs in all manner of elements from Call of Duty's close and distant past, including wing suits, grapple hooks, monkey bombs, and even zombies. There're also a few familiar faces, some familiar places - oh, and there's obviously plenty of action too.
In fact, Blackout's currently-80-person battle royale looks to deliver an impressively distinct form of anything-goes chaos - with its wide array of guns, gadgets, tools, and vehicles seemingly offering enormous scope when it comes to intense land, air, and sea combat.
And if you're at all curious about Blackout's battlefield, Treyach recently unveiled what it's calling the "largest map in Call of Duty history":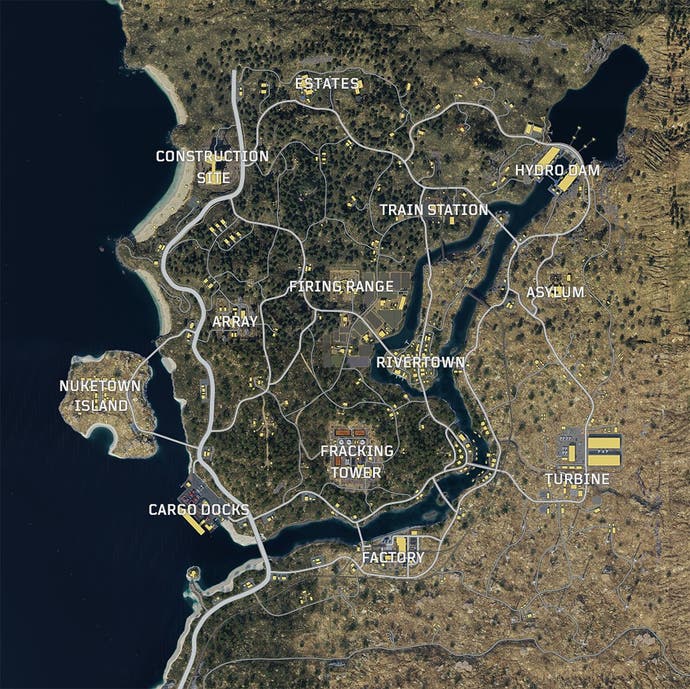 Players will get a chance to put Call of Duty: Black Ops 4's Blackout mode through its paces from next Monday, September 10th, when Activision's long-teased private beta begins. PS4 owners get exclusive access until Friday, September 14th - whereupon PC and Xbox One players can join in. Full details of the private beta can be found on the Call of Duty website.

Black Ops 4