Call of Duty: Black Ops 4's Blackout mode will support 80 players per match during beta
Which starts next Monday on PS4.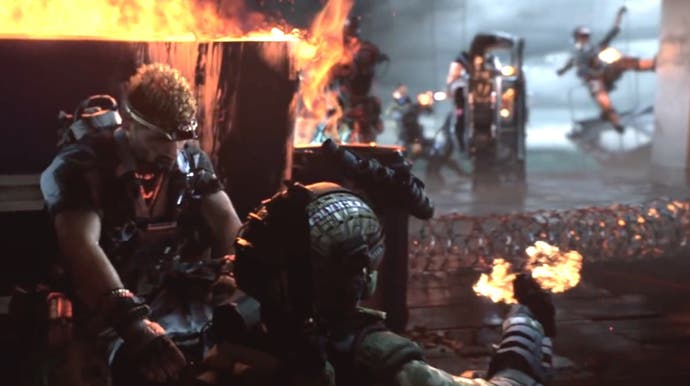 Call of Duty: Black Ops 4's battle royale mode, Blackout, will support 80 players per match during its upcoming beta, developer Treyarch has revealed.
That's according to co-studio head Dan Bunting and studio design director David Vonderhaar, who, speaking to Game Informer, explained that the studio was prioritising gameplay - making sure its "as refined as it can be, that's it the ideal perfect format for what players are going to play" - over player count for the time being.
However, it doesn't sound like 80 players per Blackout match is necessarily set in stone. During internal testing, Treyarch has apparently experimented with 100 players per battle royale game - the same figure seen in genre leaders Fortnite and PlayerUnknown's Battlegrounds - and the studio says that the beta's current feature list is merely "the beginning of something."
During Blackout's beta period, Treyach plans to actively participate in the community, "taking feedback, making changes and adapting, evolving the game as feedback rolls in. So there's a lot that can go on that can happen beyond that first impact of the game going out there."
Black Ops 4's Blackout private beta is scheduled to begin next Monday, September 10th at 5pm GMT/10am PT, with a week of exclusivity for PS4 players. Xbox One and PC players can join in the action from Friday September 14th at 5pm GMT/10am PT, with the whole thing drawing to a close on September 17th at 5pm GMT/10am PT.
Battlefield V, the other big shooter due to arrive this autumn, also recently revealed numbers for its own battle royale mode. Firestorm, as the mode will be known, is designed for 16 teams for four, making for a maximum player count of 64 per match.