Bungie pledges huge lists of Destiny 2 improvements, will rein in Eververse
Crucible 6v6 to return.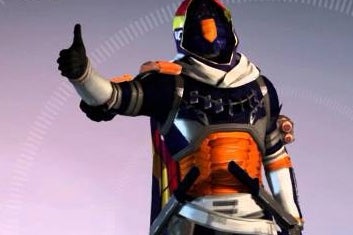 Destiny 2, Bungie's beleagured shared world space shooter and fan anger magnet, will get some much-needed changes this year.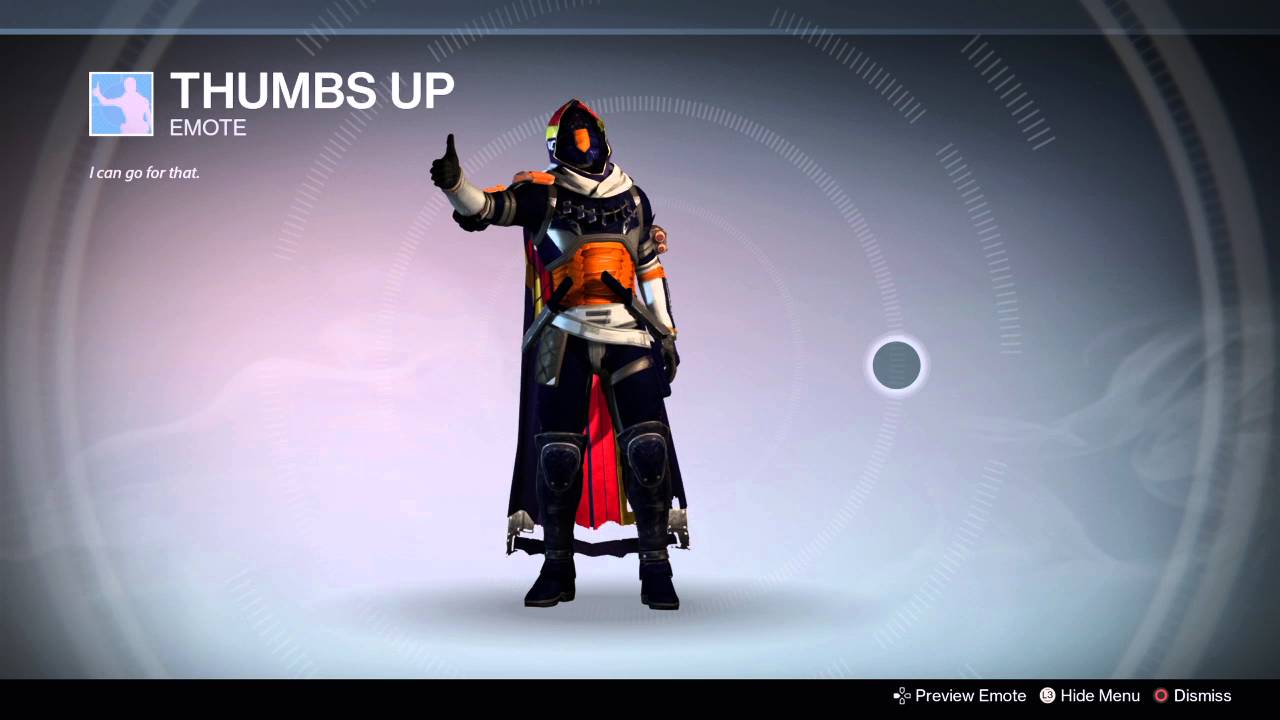 The developer has kicked off 2018 with a big list of improvements: some expected additions, some returning Destiny 1 features, and a couple of genuine surprises.
Destiny 2 game director Chris Barrett - now in control of Destiny 2 as head of its live team - opened the blog update by addressing the current sorest point among fans: Eververse, Destiny 2's microtransaction shop.
"We recognise that the scales are tipped too far towards Tess at the moment," Barrett said, referencing the store's greedy shopekeep. "Eververse was never intended to be a substitute for end game content and rewards."
Items currently only found in Eververse (Ghosts, Sparrows, Ships) will be awarded in other activities, there will be a new "gameplay path" to Eververse engrams and items, and more ways to directly purchase them.
Eververse is, unsurprisingly, not going anywhere - but it should hopefully dominate the game a little less as its main focus of rewards.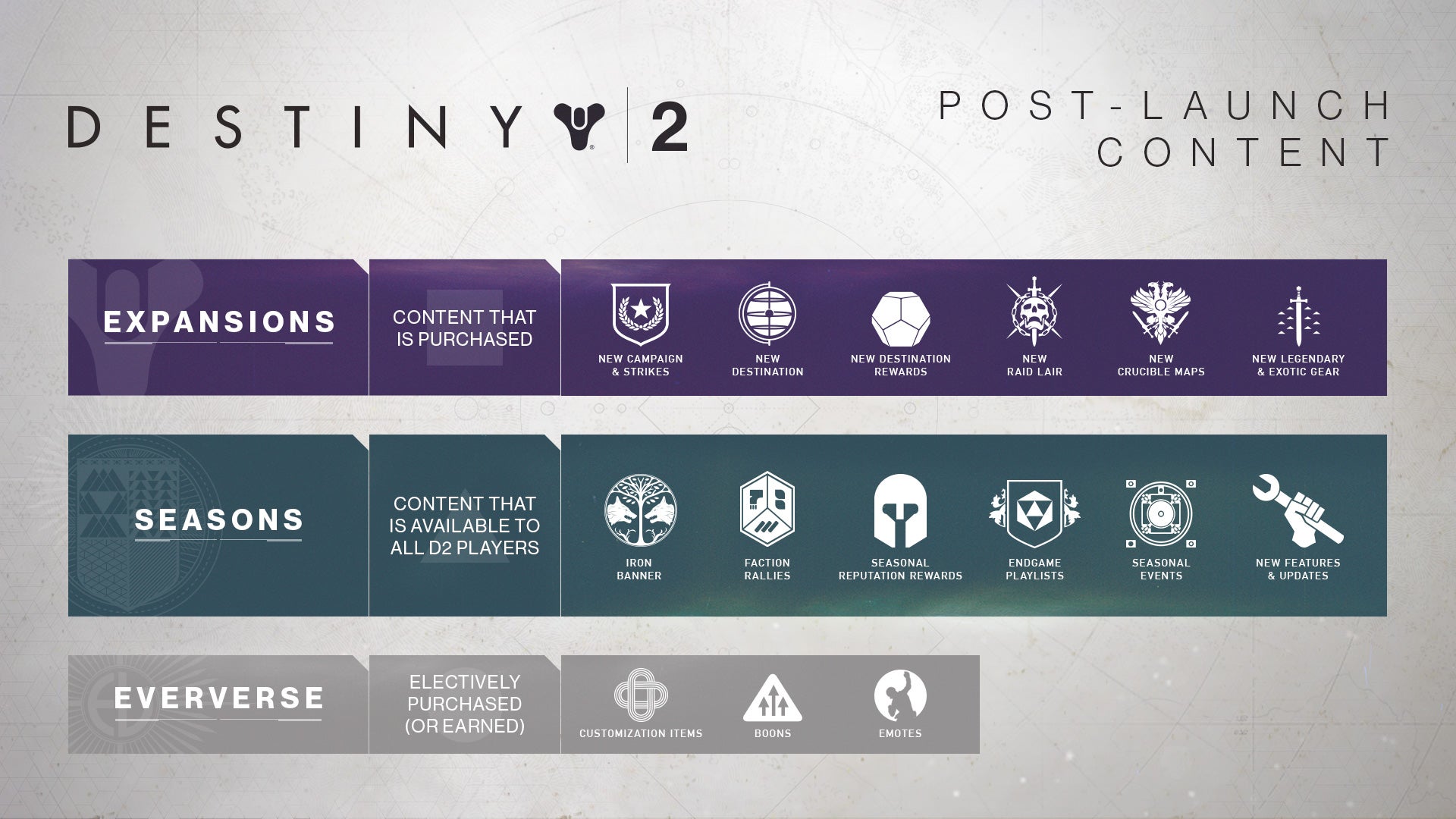 After the emphasis placed on Destiny 2's big, bullheaded move from six-vs-six to four-vs-four in its competitive multiplayer Crucible, Bungie has said it will - startlingly - bring back six-vs-six as a separate mode. This is currently slated for release sometime in spring.
Destiny 2's troubling need for transparency around XP gains is also being worked on. "Our goal with any updates to XP are transparency and consistent XP gain regardless of your preferred activity," Barrett said. "Our first attempt turned out to be unworkably buggy so we're having to investigate other angles."
On 30th January, Destiny 2 will add Masterwork armour, and the much-requested return of raid loot with raid-specific perks. Raid items will drop with every major encounter, the robot raid vendor will sell items directly for purchase, and a new Ghost will be added with raid-specific perks.
In February, Bungie will add Destiny 1: Rise of Iron's strike scoring and use this in Nightfall instead of the disliked time limit mechanic. (Hooray!) Armour and weapon mods will get a "full rework" to make them more powerful and unique. Interestingly, the PC version of Destiny 2 will also get text chat in the Tower hub at this time.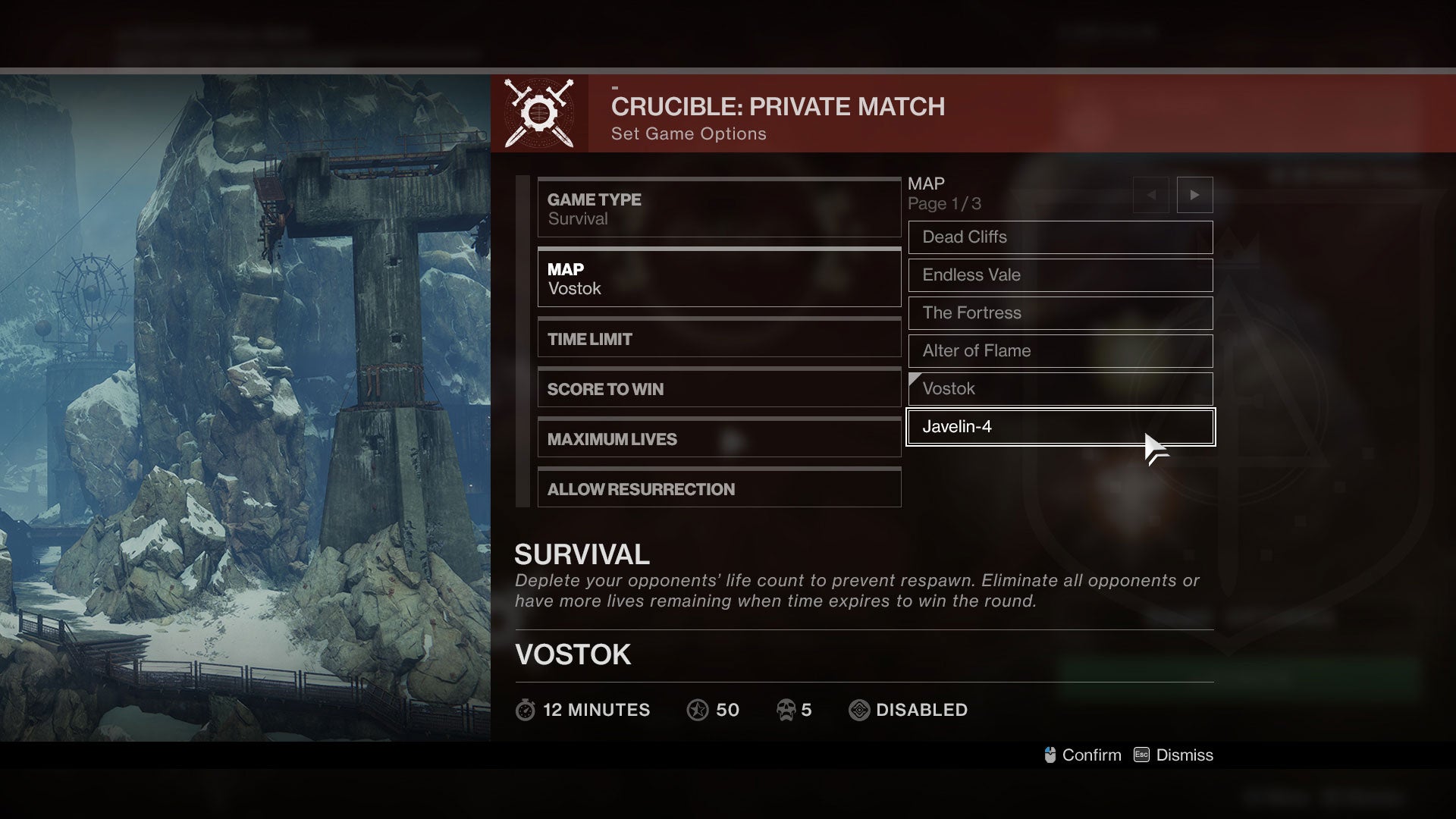 Improvements with a more vague "spring" release date include two new Crucible progression ranks to show off for both competitive and casual players, the return of private matches, the aforementioned 6v6 multiplayer, the return of Mayhem Crucible events, improvements to make exotic-quality gear better stand out, more vault space, PC clan chat and the long, long, long-awaited ability to apply multiple emotes.
Destiny 2's end-game will also get tweaked: "We agree with your feedback on the imbalance between Achievement and Bright Engram rewards, and we will be making adjustments to shift more rewards into specific endgame pursuits instead of generic XP grinding for Bright Engrams," Barrett concluded. "We are excited to share the details as soon as we have them worked out."
Bungie needed to come out with some big promises to turn this around with fans. Now it just needs to deliver on them.
Will you support Eurogamer?
We want to make Eurogamer better, and that means better for our readers - not for algorithms. You can help! Become a supporter of Eurogamer and you can view the site completely ad-free, as well as gaining exclusive access to articles, podcasts and conversations that will bring you closer to the team, the stories, and the games we all love. Subscriptions start at £3.99 / $4.99 per month.