Brendan McNamara's next game is called Whore of the Orient
Mad Max maker George Miller picks up rights.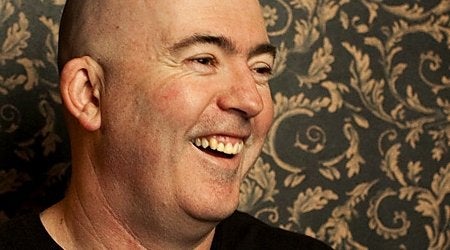 The next game from Brendan McNamara, the controversial writer and director of L.A. Noire, is called Whore of the Orient.
He has signed a deal with Sydney, Australia-based production company KMM, which makes CGI penguin movie Happy Feet, its video game tie-ins, and an in-development Mad Max game.
The name was revealed in a KMM interview with Australian Financial Review Magazine. No further details on the game were offered.
Earlier this month, McNamara - now a free agent following the collapse of his development company Team Bondi - told Eurogamer his next game was "one of the great untold stories of the twentieth century".
"I learnt a ton of things from doing L.A. Noire which will hopefully play into what we do next," he told Eurogamer.
At the time McNamara wouldn't go into detail on his next game, but did reveal it is of a similar scale to L.A. Noire, in that it is a big budget console game. "We think the evolution from The Getaway to L.A. Noire and learning the lessons we did on the way, and some of the stuff about emerging storytelling, is definitely an avenue to pursue," he said. The title Whore of the Orient suggests the new game is set in Shanghai, China.
McNamara has access to the MotionScan technology that powered the character faces in L.A. Noire. The Australian owns shares in Depth Analysis, the company that owns the tech. "Hopefully towards the end of that we'll have the full body stuff up and running," he said. "That could be pretty interesting, too."
Mad Max creator George Miller heads up Kennedy Miller Mitchell Interactive, the video game offshoot of his film-making Dr D and KMM Studios firms. His next film is Mad Max 4: Fury Road.
Following the collapse of Team Bondi many former staff members found new jobs at KMM, working on the Happy Feet 2 film and video game. Ex-Krome developers also joined.
It was thought that Swedish developer Avalanche Studios, maker of the Just Cause series, was developing the Mad Max video game. However, this latest interview suggests development will be switched to KMM - but only if the Australian government supports the venture.
Video game publisher Warner Bros. Interactive is said to be "standing by". With a government incentive, development of the Mad Max game would be brought into Australia "in a New York minute".