Bravely Default censors its clothing upon its western release
And bumps up the characters' ages a few years.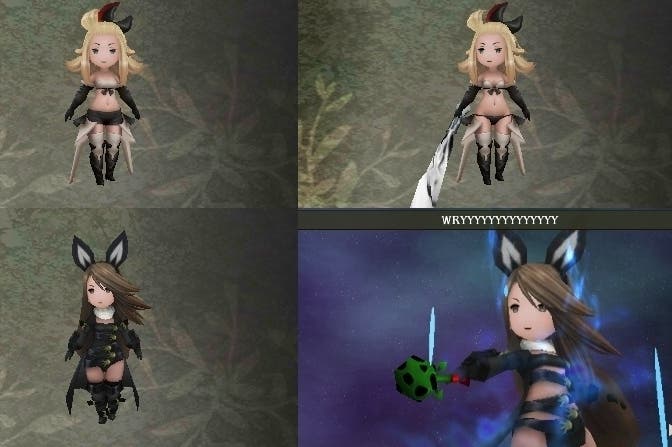 A couple of characters in Bravely Default received less skimpy clothing and an increase in age upon their western release.
As spotted by IGN reader BangSilverGang (thanks, Polygon), the Japanese outfits (right) are slightly strappier and more revealing, while the European images from the game (left) are a fraction more sensible - albeit still ridiculous.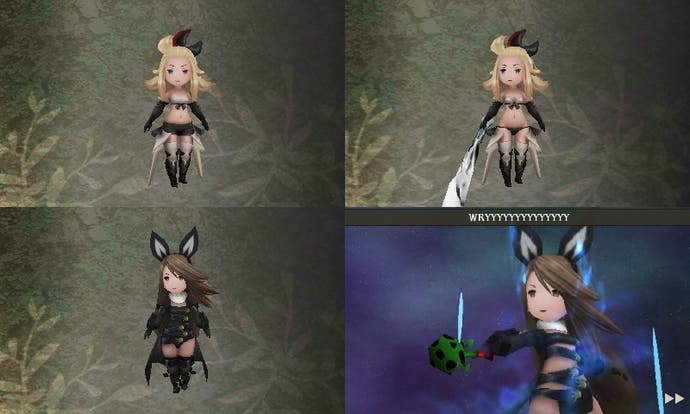 A majority of the main cast has also seen an increase in age by three years, according to the Final Fantasy Wiki. Everyone who was 15 is now 18, the 16 year old is now 19, and the 17 year old is now 20.
We saw a similarly censored garment swap when Fire Emblem: Awakening's DLC arrived on western shores last year, only in that case the censored version looked more risque than the original.
We've reached out to Square Enix for comment on the changes and will update if we hear anything back.