Brace yourself: Red Dead Redemption 2 requires 105GB of storage space
And Red Dead Online supports up to 32 players.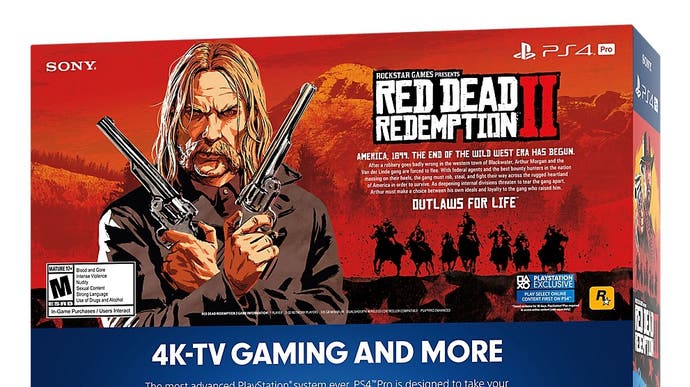 Red Dead Redemption 2 requires a whopping 105GB of storage space.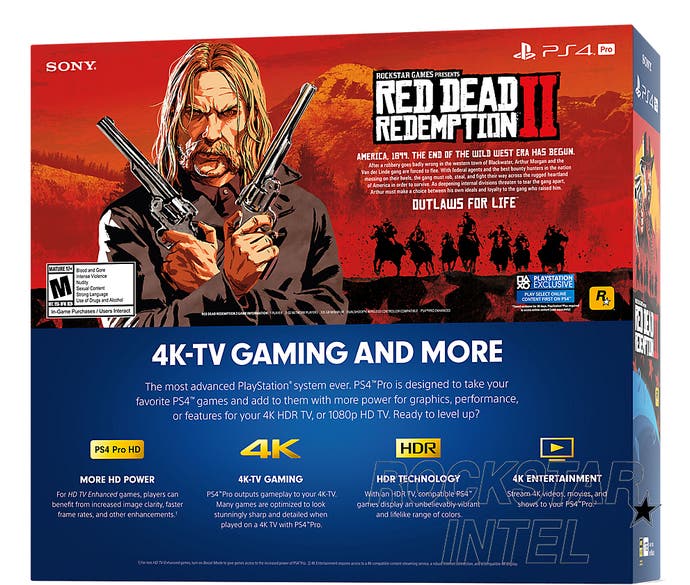 Confirmation comes from the small print on the box of the Red Dead Redemption 2 PS4 Pro bundle, which mentions Rockstar's Wild West epic requires a minimum storage space of 105GB (first spotted by R* Intel).
Fuelled by 4K resolution visuals, video game install sizes are getting bigger all the time (Final Fantasy 15 is an eye-watering 148GB on PC). As a result, hard-drives are filling up fast, and bandwidth is creaking at the seams. I still use an original PS4, which weighs in at a lithe 500GB. I'll have to fiddle around with storage to make-way for Red Dead Redemption 2, that's for sure. And I don't envy anyone who plans to download the thing on launch night, given how slowly games come down the pipe from the PlayStation Store's servers.
Elsewhere, the PS4 Pro bundle reveals Red Dead Online, the multiplayer-focused portion of the game due out this November in beta form, supports up to 32 players. And, as you'd expect, Sony has forked out for timed exclusivity on various gubbins. The box says "timed exclusive for 30 days" in relation to "online content", which could be anything really.
Red Dead Redemption 2 looks set to be the biggest game of the year. It's out 26th October 2018 for PS4 and Xbox One.