Blizzard reportedly cancels unannounced first-person StarCraft shooter
To focus on Diablo 4 and Overwatch 2.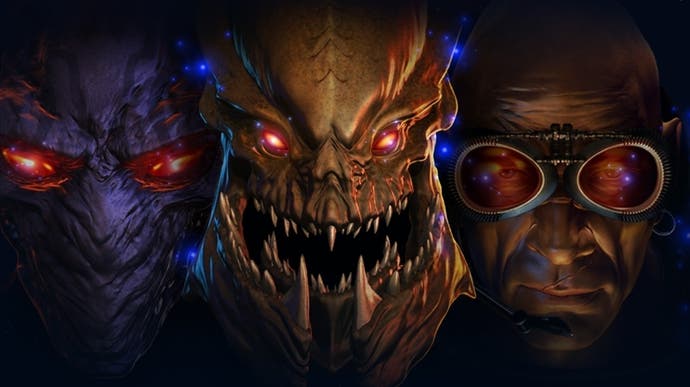 According to reports, Blizzard has cancelled an unannounced StarCraft-themed first-person shooter that had been in development for the past two years - so that it can focus its efforts on Diablo 4 and Overwatch 2.
The news comes via a report by Kotaku's Jason Schreier, whose sources claim that Blizzard's unannounced project, codenamed Ares, was "like Battlefield in the StarCraft universe". Early development prototypes were reportedly "looking quite good", with players taking on the role of a Terran marine in a battle against Zerg forces.
Ares is said to have entered production back in 2017, with Heroes of the Storm director and StarCraft II lead designer Dustin Browder heading up development.
Following queries from Kotaku regarding Ares, Blizzard responded more generally, saying that it "always [has] people working on different ideas behind the scenes - including on multiple projects right now". It also noted that "as has been the case...numerous times in the past, there is always the possibility that we'll make the decision to not move forward on a given project."
That, obviously, is what happened here, with Kotaku's sources claiming that the decision to cease work on Ares (and an unannounced mobile game) was made several weeks ago, so that staff could be shifted to Blizzard's higher-priority projects - namely Diablo 4 and Overwatch 2. Both of these are expected to have a major presence at this year's BlizzCon.
As an aside, Schreier also shares word that Overwatch 2 will feature a "large PvE" element, with Blizzard sources apparently comparing it to Valve's classic co-op shooter Left4Dead.
Of course, as StarCraft fans of a certain age will remember all-too vividly, Ares isn't the first shooter set in Blizzard's sci-fi universe to meet a premature end. Console spin-off StarCraft: Ghost was cancelled in 2006, four years after it was first revealed to the world. Blizzard would later explain that it opted to cease development in order to move staff to World of Warcraft, which was enjoying enormous success at the time.