BioWare working to fix Mass Effect 3 face import problem
Offers PC gamers a temporary workaround.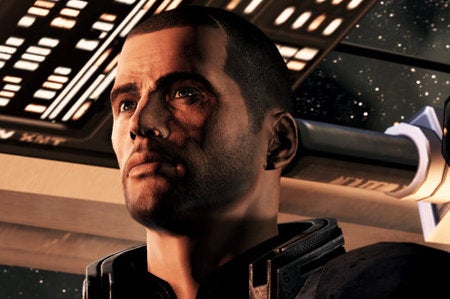 BioWare is working to fix a problem with Mass Effect 3 that prevents users from importing character faces from Mass Effect 1 and Mass Effect 2 into the game.
Gamers have discovered that Mass Effect 3, out in the UK today, is incompatible with faces built on the Mass Effect 1 editor.
It is thought this is because Mass Effect 2 takes raw Mass Effect 1 data to transfer your character's face, whereas Mass Effect 3 uses face codes generated by Mass Effect 2.
The problem is, Mass Effect 2 will not generate an accurate code when it imports a Mass Effect 1 face. So when Mass Effect 3 comes to read the Mass Effect 2 save file, no face code exists.
Chris Priestly, BioWare's community coordinator, took to the BioWare forum to acknowledge the issue and promise it was being looked into.
"We are aware that some players are having issues importing the faces of characters from Mass Effect 1 or Mass Effect 2 into Mass Effect 3," he said.
"The issue is likely in how faces were detected when imported from Mass Effect 1 into Mass Effect 2, and we're working on the best way to correct it for affected players."
Priestly suggested PC players use a fan made tool that may help in the short term - "as our teams work hard to address the importing of face codes".
The website in question, Mass Effect Tools, lets you compare the face to be used in Mass Effect 3 before you put it into the game.