BioWare expected to announce the Mass Effect trilogy remaster today
UPDATE: Confirmed!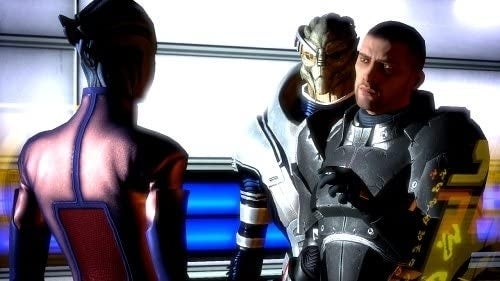 UPDATE: As expected, BioWare has announced the remaster of the Mass Effect trilogy. It's called Mass Effect Legendary Edition. Not expected, though, BioWare has announced a brand new Mass Effect game is in development.
ORIGINAL STORY: BioWare is expected to announce a remaster of the Mass Effect trilogy later today.
Various press, including Eurogamer news editor Tom Phillips, took to social media yesterday to say Mass Effect fans should keep an eye on the BioWare blog this afternoon.
The Mass Effect trilogy remaster is one of the worst kept secrets in the video game industry, and has been teased at various points since last year.
This week, in its presentation to investors, EA said it would release a remaster as well as a brand new game via its EA Originals indie publishing label by the end of March 2021. That remaster is no doubt Mass Effect.
A Mass Effect N7 Day panel, which will be attended by the cast of the original Mass Effect games as well as a couple of BioWare developers, is set for 7pm UK time tonight.
Rumours of a remaster were stoked when an Art of the Mass Effect Trilogy: Expanded Edition book popped up for pre-order in July. Sporting a 23rd February 2021 release date, this new book includes hundreds of never-before-seen works of art, according to its description on the likes of Amazon and elsewhere.
This one is a dead cert, then. The only question is, to what extent have the games changed?