Beat Saber is heading to PSVR2
Cutting edge.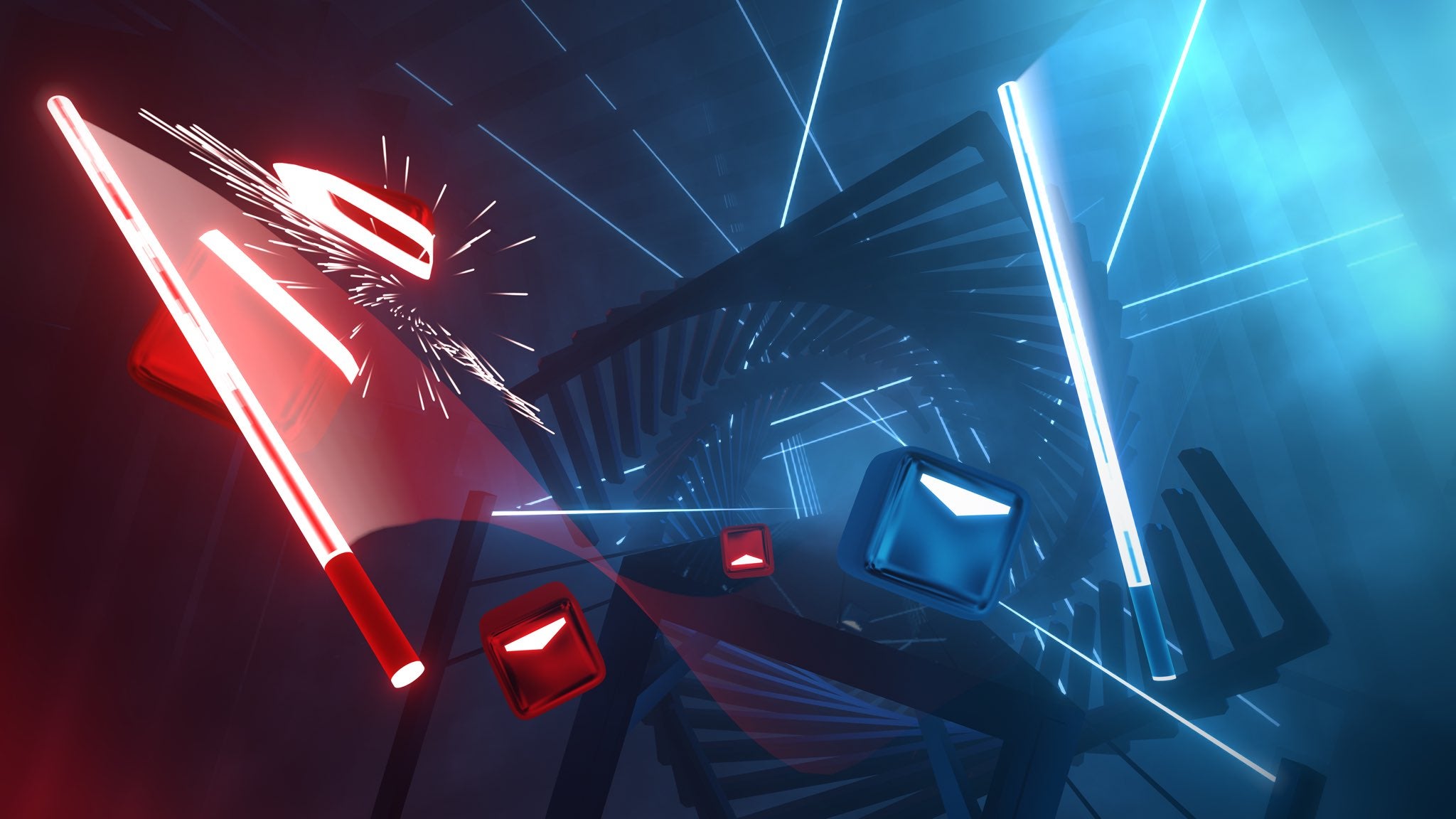 Everyone's favourite rhythm laser sword game Beat Saber is heading to PSVR2.
The news was announced at Sony's CES presentation, alongside Gran Turismo 7 receiving a free upgrade to add PSVR2 compatibility at the launch of the device next month.
It's currently unknown when Beat Saber will be released for Sony's forthcoming VR headset, but it's great news for the platform - it's something of a VR killer app.
Sony previously stated that the PSVR2 won't be backwards compatible with the previous model.
That's because the PSVR2 "is designed to deliver a truly next-generation VR experience" that requires "a whole different approach" to development, according to PlayStation's SVP of platform experience, Hideaki Nishino.
It's therefore unclear whether this will be a new version of the existing Beat Saber, or if any form of free upgrade will be available for those who already own the game.
More music packs have been added to Beat Saber recently, including songs from Lizzo, The Weeknd, and a Rock Mixtape featuring Nirvana, The White Stripes and more (as per the trailer above).
More details for Beat Saber on PSVR2 are due soon.