Beat Saber's long-awaited multiplayer mode arrives next month
And BTS music pack due in November.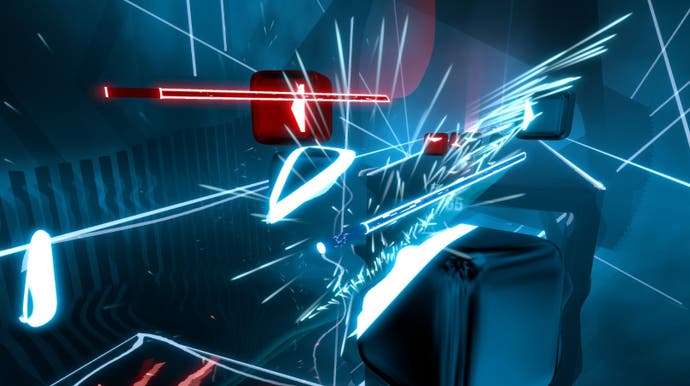 Developer Beat Games' acclaimed wand-waggling rhythm effort Beat Saber will be getting its long-awaited multiplayer mode next month, on October 13th.
Details regarding the multiplayer mode's exact nature are, admittedly, still rather thin on the ground, but Facebook (which acquired Beat Games last year), says players will be able to battle up to five friends or random opponents in a bid to reign supreme.
There's also a trailer to accompanying the announcement, but it's not particularly illuminating.
Also of note, according to RoadtoVR, Beat Saber won't support multiplayer cross-play between its Steam and Oculus versions, but details on Rift and Quest integration will be revealed soon.
In other related news, Beat Games has announced that Beat Saber's latest paid music pack expansion will add songs from South Korean boyband sensation BTS. It'll feature 12 tracks, each with wand-flailing manoeuvres that incorporate moves from BTS' actual dance routines, and there'll be appearances from the group's chibi-style TinyTAN characters too.
There's no specific release date for the BTS music pack yet, but it's due some time in November.