Beat Saber gets six track Rocket-League-inspired music DLC
Available now on all platforms.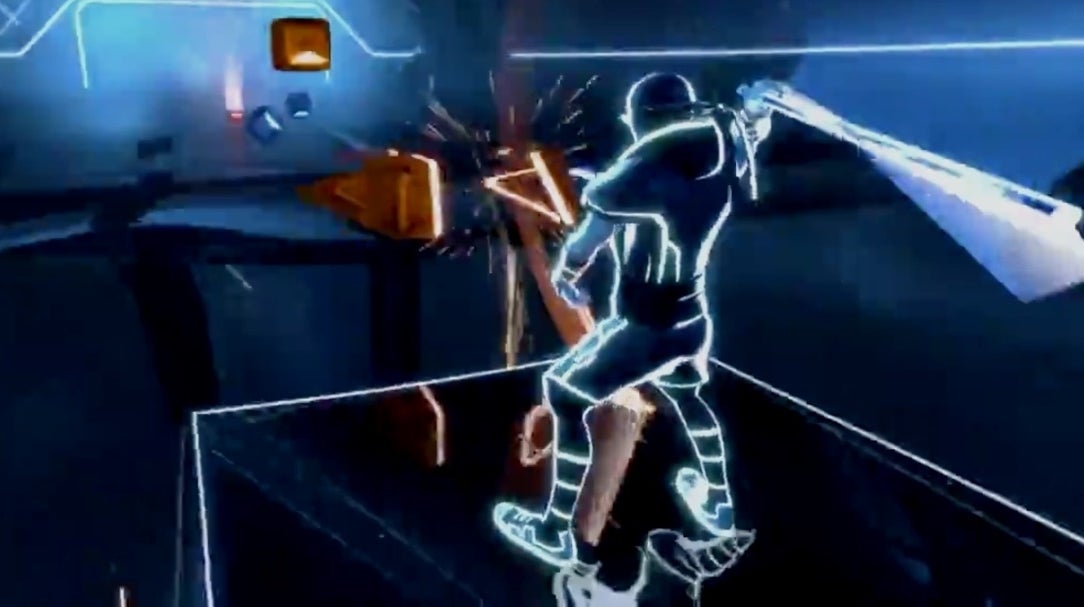 Developer Beat Games' wonderful arm-flailing VR spectacular, Beat Saber, has expanded its song roster once more, this time adding new paid DLC tracks inspired by Rocket League.
Beat Saber's latest DLC offering, officially titled the Rocket League X Monstercat Music Pack, is available for PSVR, Oculus, and Vive, and introduces a total of six new tracks, each having previously featured in Psyonix's popular four-wheeled football game.
Those curious to run the new songs through their earholes (and admire the accompanying new environment) before they buy, can hop over to Beat Games' YouTube page, where the developer has thoughtfully uploaded gameplay footage of each track. Alternatively, for your convenience, you can just click on a song title below to be whisked away to the relevant video.
The Rocket League X Monstercat Music Pack is available now for all versions of Beat Saber, and tracks can either be purchased as a single bundle, which should cost around £7.50 depending on your platform of choice, or individually for £1.69.
And because it never somehow never ceases to amuse, here's Eurogamer's Ian Higton furiously waggling (and slowly melting) to Beat Saber at the end of last year.